Highlighted
Beginner
Mark as New

Bookmark

Subscribe

Mute

Email to a Friend
back to back 1841 routers serial T1 interface
Hello all, I am trying to set up my CCNA lab environment, and I have everything working well, including the crossover connections between my three 1841 routers (all interfaces are up, and line protocols are all up)
In regards to those connections, via serial WIC-1DSU-T1-V2 WAN Interface Cards, I am not able to ping any of those specific interfaces IP addresses from the router they are on, nor am I able to ping from one node on Network 1 (Router1) across to Network2 (Router2).
Am I missing something like OSPF, or some other protocol to get this last step to work?
Any help would be appreciated!
Regards,
Jon
2 ACCEPTED SOLUTIONS
Highlighted
Hall of Fame Guru
Mark as New

Bookmark

Subscribe

Mute

Email to a Friend
Jon
Good luck on your studies for CCNA. You should not need a protocol like OSPF for a router to ping a connected neighbor. You might need a routing protocol (or static routes) if you want to ping something that is not directly connected. If all interfaces show as up and with protocol showing as up that would seem like things should work and ping should work. But if it is not working then we need a bit more information from you to determine what is the issue. As a start would you post the output of show ip interface brief from each of the routers. It might also help if you would post the output of the command show cdp neighbor and of show cdp interface.
HTH
Rick
HTH

Rick
Highlighted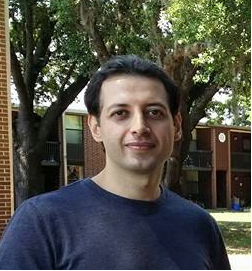 Collaborator
Mark as New

Bookmark

Subscribe

Mute

Email to a Friend
Hello,
You need to configure route toward your subnets on both router.
Suppose
R1 subnet: 192.168.1.0/24 and R1 link 1.1.1.1
R2 subnet: 192.168.2.0/24 and R2 link 1.1.1.2
On R1
Ip route 192.168.2.0 255.255.255.0 1.1.1.2
***********
On R2
Ip route 192.168.1.0 255.255.255.0 1.1.1.1
By default, traffic is allowed so you do not need to configure any access-list
Hope it helps,
Masoud