Highlighted
Beginner
Mark as New

Bookmark

Subscribe

Mute

Email to a Friend
Hi all,
I would appreciate if you can help me w/ the following problem.
Perhaps it sounds a little bit weird.
Is there any way to filter some of Neighbors(learned through OSPF) in BFD sessions based on Neighbor IP(and not on interface)?
I would like to permit BFD sessions for only Neighbors that operator permits. As 3rd party router has a limited number of BFD connections.
Thanks,
Dmitry Petrunin
2 ACCEPTED SOLUTIONS
Cisco Employee
Mark as New

Bookmark

Subscribe

Mute

Email to a Friend
Hi Dmitry,
I don't understand your question or the ratio behind it.
In order to enable BFD you need some interface specific configuration (interval/multiplier etc). If on a given interface you don't have that configuration no BFD session will be established with L3 devices hanging on the other end of the cable.
This is also an effective ways to filter BFD sessions, as they will be established only through interfaces which are expressely configured for that .
Can you clarify what you intend to do and why what I just wrote cannot help you achieve your goal (maybe you have multiple OSPF neighbor behind the same interface... is this the case?)?
Useful guide on BFD
http://www.cisco.com/en/US/docs/ios/12_0s/feature/guide/fs_bfd.html
Riccardo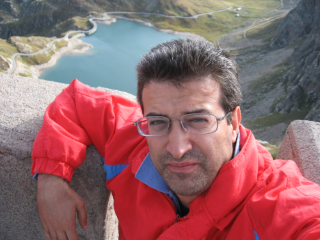 Hall of Fame Expert
Mark as New

Bookmark

Subscribe

Mute

Email to a Friend
Hello Dmitry,
having neighbors with BFD and neighbors without BFD out the same interface would defeat the objective of using BFD as convergence would be just the standard convergence without BFD!
If the issue is the scalability on the number of BFD sessions on a specific device, a possible solution is that to make this device a DR other on the segment, because according to documentation BFD sessions are only setup with DR and BDR routers and there are no BFD sessions between DRother routers.
====> each DRother should have only two BFD sessions one with DR and one with BDR regardless of the number of devices in the segment.
see
http://www.cisco.com/en/US/docs/ios-xml/ios/iproute_bfd/configuration/12-4t/Bidirectional_Forwarding_Detection.html#GUID-FD9EB48A-DECC-4816-9FC6-24FF875767E9
>> On broadcast interfaces, OSPF establishes a BFD session only with the designated router (DR) and backup designated router (BDR), but not between any two routers in DROTHER state.
So acting on OSPF priorities to have as DR and BDR the more powerful devices in segment could be a solution
It requires a maintenance window as OSPF DR cannot be preempted.
Hope to help
Giuseppe