Beginner
Mark as New

Bookmark

Subscribe

Mute

Email to a Friend
Hi guys!
I am a newbie and trying to learn and understand BGP when connecting to two different ISPs with multiple(2) local routers. I have vlans that span, using sub-interfaces and HSRP between CORE1 and CORE2. CORE1 is the ACTIVE HSRP thus forwards the traffic. I want my end devices to be able to go out on the Internet and i want to use NAT.
I have a provider independent address 192.168.128.0/24 so i am not dependent on the ISPs public address space. Both R1 and R2 are AS1000 and advertise the same PA (192.168.128.0/24) to connected ISPs and i want to use an ip address in that subnet for my NAT....Both ISP1 and ISP2 chose path through R1 as the best route to reach the 192.168.128.0/24 that both R1 and R1 advertised.
I then created a Default Static route on CORE1 and pointed it R2 and i created the same Dynamic nat ip nat pool test 192.168.128.1 192.168.128.1 netmask 255.255.255.0 ---> ip nat inside source list 10 pool test overload on both R1 and R2. When i ping from the PC to the internet(90.90.90.1) the traffic goes from PC --> CORE1 --> exit int e2/1 --> to R2 and R2 does the NAT and send it to ISP2 (best route). The problem now is when the reply is coming back from ISP2, it is sent to R1 (because all both ISPs chose to reach the 192.168.128.0/24 via R1) and R1 just drops the packet and send an unreachable message back to ISP2. So the ping never works. But if i change the default route on the CORE1 and point it to R1 the ping works fine.
All i want to do is to provide some redundancy so that the CORE1 can use the other link when one fails, and also R1 or R2 can use its other link if one fail. How can i achieve this ? What am i doing wrong ? Thank You
1 ACCEPTED SOLUTION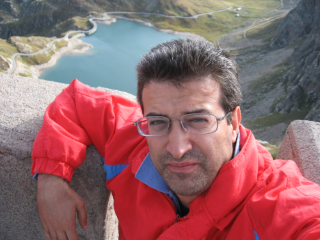 Hall of Fame Master
Mark as New

Bookmark

Subscribe

Mute

Email to a Friend
Hello @Tuff ,
several years ago there was a feature called Stateful NAT that allowed to coordinate NAT between two routers.
I am afraid it is not supported anymore and however was based on the use of HSRP.
However, in your case a possible solution is the following:
divide in two the subnet pool :
192.168.128.0/25 to R1 reduce R1 NAT pool accordingly to this resize
192.168.128.128/25 to R2 reduce R2 NAT pool accordingly to this resize
Have routes on R1 and R2 so that R1 knows that a packet for a host in 192.168.128.128/25 has to be sent to R2.
The opposite on R2.
You need an additional link between R1 and R2 to be able to put ip nat outside over it to be used for this route exchange.
As an alternative you can build a hierarchy with R1 master for default route and R2 providing a backup default route.
Hope to help
Giuseppe