Beginner
Mark as New

Bookmark

Subscribe

Mute

Email to a Friend
can't access internet via core switch
Hello
I have ws-c3750x-48 core switch. All i need is that all Vlans on my network can access internet, I connected FortiGate to interface 1 on core switch
Fortigate Lan interface ip is 10.0.0.1/24
when i assign interface 1 on core switch as a trunk interface neither core or clients (other vlans) can reach fortigate
but when i assign it to the same vlan of core switch (vlan 100 > 10.0.0.0) core switch can reach fortigate but others can't.
here are the screenshots when i assign interface 1 to vlan 100

Running Configuration and Routing table are attached.
Thanks
1 ACCEPTED SOLUTION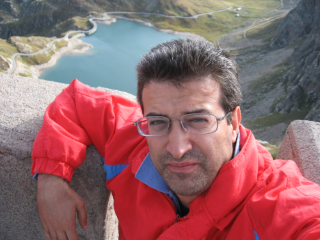 Hall of Fame Master
Mark as New

Bookmark

Subscribe

Mute

Email to a Friend
Hello @moamen1230 ,
using an access port in Vlan 100 to connect to Fortigate FW is correct as it is the correct IP subnet to use and with access port the frames are not tagged ( if using trunk they are tagged with Vlan id 100 on switch side).
However, you need to add:
on the Fortigate static routes to reach all the internal subnets
with next-hop 10.0.0.2
You need also to configure NAT for all internal subnets to allow them access to the Internet.
Simply put the configuration on the core switch is correct and complete you need to complete the configuration on the FW.
Hope to help
Giuseppe