Highlighted
Beginner
Mark as New

Bookmark

Subscribe

Mute

Email to a Friend
Incoming traffic is not encrypted
Hi everyone, can please help me with this? Here are the configs, and the error messages.
Config:
interface ATM0
no ip address
ip route-cache flow
no ip mroute-cache
no atm ilmi-keepalive
dsl operating-mode adsl2
!
interface ATM0.1 point-to-point
description ODR ADSL
no ip proxy-arp
snmp trap link-status
pvc 1/32
pppoe-client dial-pool-number 1
!
!
interface Dialer1
description ADSL connection to Frankfurt
mtu 1492
ip address negotiated
ip virtual-reassembly
encapsulation ppp
dialer pool 1
dialer-group 1
no cdp enable
ppp chap hostname 123997
ppp chap password 7 1412083G18517GH7D
ppp pap sent-username 123997 password 7 1412083G18517GH7D
crypto map VPN
!
(edited)
crypto ipsec transform-set 3DESSET esp-3des esp-md5-hmac
crypto ipsec transform-set ESP-AES-256-SHA esp-aes 256 esp-sha-hmac
!
crypto map VPN 120 ipsec-isakmp
description tunnel to Frankfurt VPN
set peer 45.3.2.1
set security-association lifetime seconds 86400
set transform-set ESP-AES-256-SHA
match address 120
!

Crypto session current statusInterface: Virtual-Access1
Session status: DOWN
Peer: 45.3.2.1 port 500
IPSEC FLOW: permit ip host 105.99.10.63 0.0.0.0/0.0.0.0
Active SAs: 0, origin: crypto map
......

Active SAs: 0, origin: crypto map
Interface: Dialer1
Session status: UP-ACTIVE
Peer: 45.3.2.1 port 500
IKE SA: local 105.99.10.63/500 remote 45.3.2.1/500 Active

Error log:
*Jun 19 16:35:55 edt: %CRYPTO-4-RECVD_PKT_NOT_IPSEC: Rec'd packet not an IPSEC packet.
(ip) vrf/dest_addr= /105.99.10.63, src_addr= 68.2.112.74, prot= 6
105.99.10.63 is the Dialer1 interface's IP address
1 ACCEPTED SOLUTION
Highlighted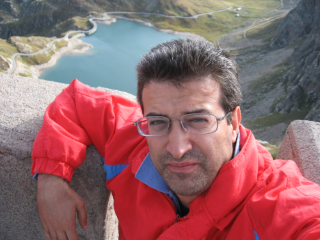 Hall of Fame Master
Mark as New

Bookmark

Subscribe

Mute

Email to a Friend
Hello @Mozambique ,
you have to write the ACL 120 from the point of view of internal traffic.
In other words it should describe traffic from an internal LAN IP subnet to a remote LAN IP subnet reachable via the the IPSec peer.
example:
You local LAN is 192.168.10.0/24 and the remote network LAN is 192.168.50.0/24
access-list 120 becomes:
access-list 120 permit ip 192.168.10.0 0.0.0.255 192.168.50.0 0.0.0.255
You are configuring a LAN to LAN IPSEC VPN and ACL 120 defines the interesting traffic to be encrypted.
This is why any should never be used in an ACL used fo this purpose otherwise your router would expect to receive only encrypted traffic.
note:
on remote side the ACL has to be the mirror of the local one:
access-list 121 permit ip 192.168.50.0 0.0.0.255 192.168.10.0 0.0.0.255
The ACL is written for traffic to be sent so the the source is the local LAN subnet and the destination is the remote peer's LAN subnet.
Hope to help
Giuseppe