Beginner
Mark as New

Bookmark

Subscribe

Mute

Email to a Friend
Increased CPU utilization of 7206VXR
Hello everybody!
The problem has appeared on 7206VXR after upgrading IOS from 12.4(11)T to 12.4(22)T2 - CPU utilization has increased into 2 or 3 times. This problem exists on 7206VXR with multilink PPP configuration on PA-MCX-8TE1 port adapter. It was supposed that this increasing of CPU utilization was caused by fast or process switching of this port adapter traffic and not cef switching. In the output of show cef interface it was:
Serial5/0:0 is up (if_number 55)
Corresponding hwidb fast_if_number 55
Corresponding hwidb firstsw->if_number 55
Internet Protocol processing disabled
Interface is marked as point to point interface
IPv4 packets switched to this interface are punted to the next slow path: PPP - unsupported interface
Hardware idb is Serial5/0:0
Fast switching type 7, interface type 13
IP CEF switching enabled
IP CEF switching turbo vector
IP CEF turbo switching turbo vector
IP prefix lookup IPv4 mtrie 8-8-8-8 optimized
Input fast flags 0x0, Output fast flags 0x0
ifindex 22(22)
Slot Slot unit 0 VC 0
Transmit limit accumulator 0x0 (0x0)
IP MTU 0
Besides it was constant increasing number of packet of Unsupported CEF features.
IPv4 CEF Packets passed on to next switching layer
Slot No_adj No_encap Unsupp'ted Redirect Receive Options Access Frag
RP 0 0 6765185 608 9145433 0 0 2052
But this case the change of IOS led to changes in CPU load. Is it a bug of IOS or the problem in something else?
1 ACCEPTED SOLUTION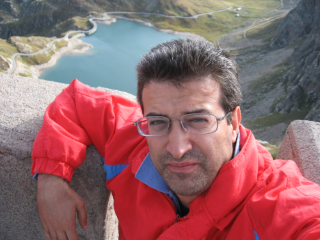 Hall of Fame Master
Mark as New

Bookmark

Subscribe

Mute

Email to a Friend
Hello,
>> The most interesting thing that there are no problem with CPU utilization on the other router with the same configuration and the same hardware but with old version 12.4(11)T...
unfortunately newer does not always mean better.
I would consider to go back to that IOS release unless there is a new feature you need or any security concern
Hope to help
Giuseppe