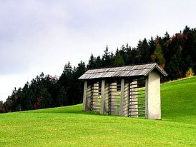 Beginner
Mark as New

Bookmark

Subscribe

Mute

Email to a Friend
Measure capacity of Point to Point Lease line, Given by ISP
Hi Experts,
Suppose i have 5 mbps Point to point Lease line (fibre or copper) which connects two sites A and B, distance around 5 Kms.
Here i am talking about only Point to point lease line which have no internet, plz do not consider Internet Lease line.
I can easily check bandwidth of Internet Lease line but i do not know any method to test point to point LL Connectivity.
I Read out many cisco support forms but there is no any exact solution.
There are everyone suggesting only Tools and i Know about every monitoring Tools like as
Whatsup Gold, Cacti, Ipserf,Netflow, PRTG, MRTG, Solarwind, Opmanager....
I am confuse because these above tools gives only information of Bandwidth usage report of Date-wise,Hour-wise, etc.
It does not matter for me that what is Bandwidth usage of Per day, per hour, IN and OUT traffic and whatever.
Only Point to Point lease line should be 5 Mbps....... That's it
So please solve my given below Questions =>
1. Suggest me exact tool or Method, if you have any screenshot or documentation plz share with me ?
2. How to measure P2P leased line speed/Bandwidth using ping output ?
3. Suggest me freeware tools to checkout user-wise/ip-wise status of upload and download ? i have not yet found
4. in my case, can i say "Speed" at place of "Bandwidth"....Yes or No ?
If you are fully confident and you have checked practically then revert me otherwise Plz ignore...........
1 ACCEPTED SOLUTION
Enthusiast
Mark as New

Bookmark

Subscribe

Mute

Email to a Friend
Hello Kuldeep,
What i do normally, is to setup an FTP server with a file of 100 MB size and try to download it from the other end
and see how long it took to download the file.
100 MB flle take 8 seconds over 100 mbps line..
so your file should get downloaded in 160 seconds
Please rate all the helpful posts
Harish.