Beginner
Mark as New

Bookmark

Subscribe

Mute

Email to a Friend
Good morning all! I'm running into an issue with some OSPF inter-area routing I'm working on. In a nutshell, I have a core switch and a WAN device in area 0 and the same core switch and a Fortigate in area 2. All WAN routes are learned in area 0 and being sent into area 2. I have defined the SVI to be assigned to area 2, like so:
interface Vlan2
ip address 10.1.2.3 255.255.255.248
ip ospf 1 area 2
end
So far so good and I have a successful OSPF neighborship with the Fortigate learning all OSPF routes with a gateway of 10.1.2.3. Next, I create a prefix-list to filter out 10.1.0.0/24:
ip prefix-list FilterDefault seq 5 deny 10.1.0.0/24
ip prefix-list FilterDefault seq 10 permit 0.0.0.0/0 le 32
Easy enough. Lastly, I apply the filter-list command in OSPF to filter this route out:
router ospf 1
area 2 filter-list prefix FilterDefault in
Should work right? WRONG. No matter what I do, I cannot filter out ANYTHING from the Fortigate. I tried area 0 filter-list prefix FilterDefault out. I even tried doing an ip prefix-list FilterDefault seq 10 deny 0.0.0.0/0 le 32 and still nothing is filtered. Am I missing something??? For reference, my core switch is a Cisco 3650 running IOS XE 16.6.5:
Cisco IOS XE Software, Version 16.06.05
Any help is appreciated!
1 ACCEPTED SOLUTION
Highlighted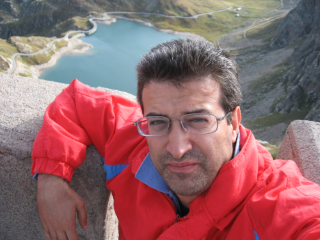 Hall of Fame Expert
Mark as New

Bookmark

Subscribe

Mute

Email to a Friend
Hello Jeremy,
if the routes you want to filter / stop are external routes you need to use a NSSA area that cannot be area 0.
You stlll need an area 0 between the NSSA area and another area.
OSPF multi area requires area 0 to be at the center both for LSAs propagation both for user traffic routing.
However, an ABR is an ABR if it has at least one interface in area 0.
Without a live interface in area 0 the ABR wil not propagate LSAs between the other areas.
You need to do what is suggested in the sentence that you have reported.
The ABR has the faculty to convert LSA type 7 to type 5 selectively.
Either the ASBR does not set the P propagation bit in the LSA type 7 or the ABR creates a summary-address with no-advertise keyword.
This will block the translation of the specified prefix(es) matching the summary address.
All other LSA type 7 will be converted to type 5 (if the P bit is set on the ASBR node inside the NSSA area).
To be noted, for NSSA areas the ABR will not by default generate a default route to be injected into the NSSA area.
So all you need to do is to avoid to generate the default route on the ABR node(s) and just translate the default route coming as LSA type 7 from the ASBR node to a standard LSA type 5 and to block the unwanted route with the summary-address no-advertise trick.
You can achieve the desired routing behaviour, but area 0 must exist also as explained above.
Note:
if you have two ABR nodes between area NSSA and area 0 (and any other directly attached area) the type 7 to type 5 translation is performed only by the ABR with the highest OSPF RID,
This is normal and expected, load balancing and recursion is achieved by setting the Forwarding address to an address of the ASBR node.
The forwarding address must be advertised as an internal OSPF route in the NSSA area otherwise the external LSA will not be installed by other OSPF routers in other areas ( 0 and standard areas)
Hope to help
Giuseppe