Participant
Mark as New

Bookmark

Subscribe

Mute

Email to a Friend
OSPF vs vPC, which solution is the best / more stable?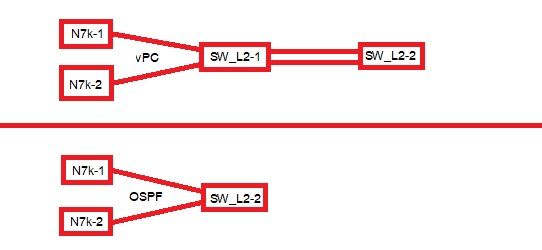 Thank you very much.
1 ACCEPTED SOLUTION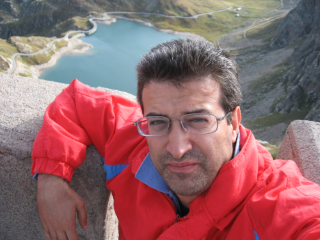 Hall of Fame Master
Mark as New

Bookmark

Subscribe

Mute

Email to a Friend
Hello RMUTT,
>> The layer three loop occur harder than layer two loop, right?
They are not comparable for impact and scope.
A layer3 routing loop can occur for a specific destination / IP subnet/ prefix packets are discarded when their TTL expires.
It can be detected in a traceroute if you see the same two IP next-hops alternated.
There is no effects on other networks and there is no performance issues and no multiplication of packets.
In a layer 2 bridging loop:
if occurs the impact is very high: broadcast, multicast and unknown unicast frames can be multiplied using all the available resources. Switch cpu usage can become very high. Often requires someone to remove some cables to break the loop.
There is no equivalent of IPv4 TTL and IPv6 hop count that can help to discard frames that are travelling on the loop.
Storm-control can help in getting enough time to access a switch and shut some ports.
In some cases the faster way to solve is to power off and /or isolate one distribution/core switch (if not using VSS or other virtualization modes like vPC or SVL on new Catalyst 9x00 in classic network architecture).
A proper configured vPC provides a "single box" view to downstream switches that do not realize the Nexus are two different devices.
At this point with Nexus vPCs the worst scenario is the dual active or split brain. But you should have a dedicated vPC for keepalive between the two Nexus devices to take care of this.
In your case you can use OSPF and you can connect directly to the multilayer switch this avoids any L2 issues.
Hope to help
Giuseppe