Beginner
Mark as New

Bookmark

Subscribe

Mute

Email to a Friend
Hi guys,
If i have broadband customers via pppoe over fiber, how do i advertise their public IP addresses via iBGP to my RRs across the MPLS network?
I do see customers public IP addresses in routing table with gateway <pppoe> and also see in BGP advertised routes but just don't know how it advertises.
My BGP configuration is just peering with RRs. No network injections.
Thanks in advance
1 ACCEPTED SOLUTION
Highlighted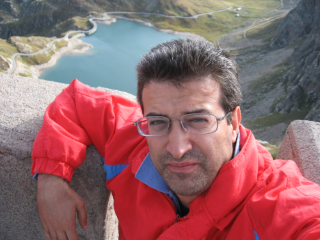 Hall of Fame Expert
Mark as New

Bookmark

Subscribe

Mute

Email to a Friend
Hello Msaltunsaray,
if no L3 VPN is involved all these BGP updates are sent and propagated on address family ipv4 unicast.
I see two possible cases:
a)
the prefixes are locally originated on the PE node terminating the PPPoE service.
in
show ip bgp <prefix>
you will see neighbor set to 0.0.0.0 and weight set to 32768.
b) the prefixes related to the public address pool used by PPPoe service are advertised by some other device and learned via RR server
in this case the show ip bgp <prefix> contains two key informations:
Cluster-List attribute: provide info about the RRS that performed route propagation can be equal to RRS BGP router-id or it can be set to a value representing the cluster-id (a dotted decimal notation like 0.0.0.1) if configured on the RRS.
Originator-id: this field is set to the BGP Router-Id of the device that injected the prefix in iBGP domain.
Both these attributes are inserted by the RRS and are needed for safe reflection of BGP advertisements.
The originator-id tells you what device is generating the prefix.
if your BGP Router-ids are routable
(and they should be if you are using MPLS BGP and making iBGP sessions on loopbacks BGP router-id = OSPF router-id = LDP router-id = loop0 address is the typical setup)
you can easily telnet/SSH to the stated Originator-iD IP address.
Note:
only show ip bgp <prefix> shows all the BGP attributes associated to the NLRI.
You can also perform show ip bgp <host-route> the router will provide you the output for the most specific prefix including the specified host route.
Looking at
show ip bgp | include <prefix>
does not provide all the required information.
Also show ip route <prefix> does not provide all BGP attributes.
Hope to help
Giuseppe