Highlighted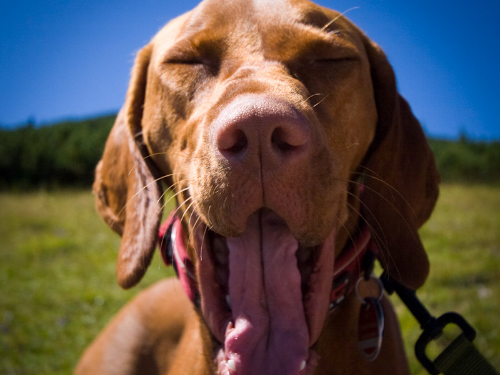 Beginner
Mark as New

Bookmark

Subscribe

Mute

Email to a Friend
Hello,
I have to ask this, because I've never seen this configuration in any design/config guide....
Usually I use the bandwidth (bandwidth remaining percent) configuration, especially when LLQ is needed.
The requirement in this special case is to have one priority queue policed to a fixed rate for real time traffic.
All other classes should be shaped to a fixed amount of bandwidth, the total bandwidth of the interface (GigabitE) is much higher, than the sum of all configured shapers...
The policy is applied outgoing to a Gigabit interface.
My developed configuration looks like this:
policy-map L1
class L1_RT
priority 10000
police rate 10000000 bps burst 50000 bytes
conform-action set-dscp-transmit ef
exceed-action set-dscp-transmit ef
violate-action drop
class L1_SI
shape average 60000000
set dscp af41
class L1_BC
shape average 50000000
set dscp af23
random-detect dscp-based
class L1_NM
shape average 1000000
set dscp cs6
class L1_BS
shape average 60000000
set dscp cs1
class class-default
shape average 2000000
random-detect
set dscp default
I don't see a problem in this config, but I am not sure how queueing works here for the different classes and I am very thankful for all inputs regarding this...
Regards
2 ACCEPTED SOLUTIONS
Mark as New

Bookmark

Subscribe

Mute

Email to a Friend
Hi Herwig,
With your config, class L1_RT will never exceed the configured rate, other classes will be shaped down to the configured rate. When the GE interface is congested, class L1_RT will be served first among all other traffic, and no bandwidth guarantee for any other class.
One thing I noticed is you might need to configure a exceed burst to use double buckets policer.
HTH,
Lei Tian
Mark as New

Bookmark

Subscribe

Mute

Email to a Friend
Hi Milan,
You are absolutely correct. The GE interface will not get congested. If the interface is a sub-rate of GE from PE, hqos is needed. Otherwise, no queueing is required, all traffic will pass the tx-ring with FIFO fashion.
HTH,
Lei Tian