Highlighted
Beginner
Mark as New

Bookmark

Subscribe

Mute

Email to a Friend
I am a middle-beginner in OSPF and have doubts about intra-area type 5 lsa flooding. Suppose I have R1-R2-R3 OSPF Hub and SpokeTopology connected through P2P links as R2 being the HUB. With R1 being the ASBR, does the R2 simply forward the type 5 lsa received to R3, as a non-root bridge switch forwards BPDUs through the designed port? I guess if R1 and R2 links are configured first, when ospf process is enabled on r3, this "forward" would be unnecessary since r2 would announce type 5 lsa after the DBD exchange. But and if I have a stable topology and then a I configure R1 as a ASBR?
Thanks and sorry my bad english!
1 ACCEPTED SOLUTION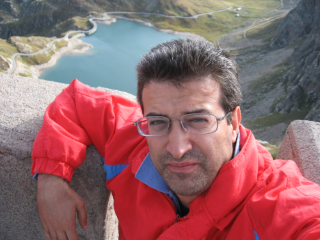 Hall of Fame Expert
Mark as New

Bookmark

Subscribe

Mute

Email to a Friend
Hello Allan,
in your R1-R2-R3 topology in a standard area all OSPF adjacencies are in state FULL.
When you configure redistribution on R1 and you make it an ASBR the following two events happen:
R1 Router LSA is updated setting the E bit meaning the router has became an ASBR
R1 generates a type 5 LSA for each prefix injected in OSPF with LSA ID = prefix.
R2 receives both the updated R1 router LSA and the LSA type 5 for the prefix.
R2 floods R1 updated router LSA and LSA type 5 with no changes to R3.
Both R2 and R3 wait a time (default 5 seconds) to collect all possible new LSAs and then each of them executes the SPF algorithm recalculating all best paths and adding the external route to the link state database and to the IP routing table.
The setting of the E bit in the R1 router LSA provides a security check that allows to validate LSA type 5 generated by R1. if R1 router LSA has the E bit cleared R1 is not considering itself an ASBR and the LSA type 5 may be old information that should not be considered.
This safety check works well in a single area, but LSA type 5 are flooded in the whole domain, To allow routers in other standard area to perform a similar check the ABRs of the area where the ASBR is connected originate an LSA type 4 for the ASBR Router-id. This LSA type 4 is sent in backbone area and regenerated by other ABR nodes and sent in other standard areas.
In OSPF each LSA has an owner that is the LSA advertising router. Only the owner of an LSA can update the LSA with a new version increasing the sequence number (every 30 minutes in Cisco OSPF) or it can purge it.
All other devices can only flood or block the LSA (in the case of LSA type 5 not sent in a stub area by the ABR ).
Final note:
in order for an LSA type 5 to be installed in the routing table the forwarding address field must be 0.0.0.0 or if set to an IP address that address has to be reached via an OSPF internal route either O or O IA route.
Having an external route with a forwarding address (roughly a next-hop) that is another external route is not allowed.
Hope to help
Giuseppe