Highlighted
Beginner
Mark as New

Bookmark

Subscribe

Mute

Email to a Friend
Routing problem between router in PacketTracer
Hello,
I am trying to setup a network with a web server in a private network that should be availaible from an outside network.
I have some probl;em with my routing route, and I have tried to give access to all ip by configurer ip route 0.0.0.0 on my routers interface.
The problèm is I am able to ping my outside computer from a computer in my private network, but I am unable to ping my web server from my outside computer. When I try to do so, the packet is traped in a loop between my 2 router (the isp one and my client one).
I tried everything I know to correct this, but nothing seems to work.
I have included my .pkt file and wonder if anyone can help me to solve this?
1 ACCEPTED SOLUTION
Highlighted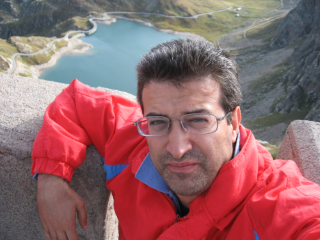 Hall of Fame Master
Mark as New

Bookmark

Subscribe

Mute

Email to a Friend
Hello Draketes,
the most specific route is preferred, the default route 0.0.0.0/0 should be used for going to the internet.
To reach a specific subnet like the one where the web server is connected you need to add specific static route(s).
The ISP router should use specific static routes to all the networks that are internal
Your router can use only a default route to the ISP router but it may need specific static routes for internal routes that are not directly connected to it but behind another layer 3 device.
Example: web server is in net 10.10.10.0/24
you need a static route for the prefix
ip route 10.10.10.0 255.255.255.0 <next-hop-ip-address>
This should solve the routing loop if applied to the correct router with the correct next-hop. Likely your internal router I guess.
Hope to help
Giuseppe