Beginner
Mark as New

Bookmark

Subscribe

Mute

Email to a Friend
Hello,
I've got a 9300 switch connected to a 2921 router. I noticed that the gig up-link on the router is hard coded to 100Mbps.Is there a reason this interface would be throttled?

Thank you!
VIP Advisor
Mark as New

Bookmark

Subscribe

Mute

Email to a Friend
I see couple of reason (as per your post)
If this is service provider CE, because of bandwidth you purchased as per the contract.
or someone configured as per the requirement? what is your WAN bandwidth provider?
BB
*** Rate All Helpful Responses ***
Highlighted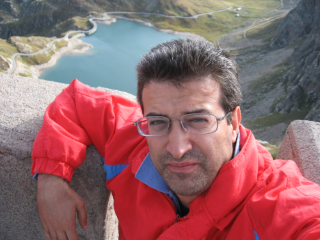 Hall of Fame Expert
Mark as New

Bookmark

Subscribe

Mute

Email to a Friend
Hello Alexander,
@balaji.bandi is right :
one possible reason is that the C2921 acts as managed CPE node o CE ( in case of L3 VPN).
what is important to know is what type of optical fiber is deployed.
I have followed a physical installation with single mode fiber and diverse paths roads.
Each cable is able to carry 12 pairs of single mode fiber.
Only the first pair of each cable has been qualified by OTDR .
In other cases the operator carry a single pair of SM fiber and to get sub rate GE they use a Cisco ME3400 followed by the L3 CE / CPE.
In other cases the shaping is performed on the CPE directly (CE for L3 VPN).
The same applies to sub rate 10 GE.
For example a C9300 can make inter Vlan routing and supports BGP but not one full BGP Ipv4 table (more then 700,000 prefixes now !)
An ASR 1000 X/X2 could be an ugrade if you have budget and real need for up to 10 GBps links to the internet / MPLS L3 VPN provider.
Edit:
if the C9300 is a stack also the "CPsE" should be two for redundancy purposes
Hope to help
Giuseppe
VIP Expert
Mark as New

Bookmark

Subscribe

Mute

Email to a Friend
As Cisco only recommends a 2921 for up to 50 Mbps (duplex), setting the LAN side to 100 Mbps might be an attempt to keep from "blasting" the router with more data then it can handle.