Community Manager
Mark as New

Bookmark

Subscribe

Mute

Email to a Friend
Ask the Expert- Cisco SD-WAN Cloud onRamp for CoLocation
This topic is a chance to discuss more about how you can utilize the Cisco SD-WAN Cloud onRamp for CoLocation solution to conquer your cloud initiatives without having to sacrifice security, optimization, latency, and flexibility.
Cisco SD-WAN Cloud onRamp for CoLocation enables IT to deploy network services in minutes, over an SD-WAN or traditional routing infrastructure with simplified orchestration and management. With centralized orchestration, it is now simple and easy to design, provision, and manage the trusted network services that are critical to your business.
To participate in this event, please use the

button below to ask your questions
Ask questions from Tuesday 16th 6 to July 19th, 2019
Featured Expert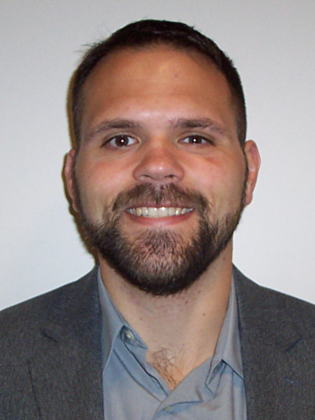 Aaron Rohyans currently works on the SD-WAN Product Team within Enterprise Networking as a Technical Marketing Engineer. As a member and contributor of the team, he acts as a technical evangelist and enabler for partners and customers alike - bringing awareness to the need for Cisco SD-WAN, as well as the solution's capabilities. He has been active in the Information Technology industry for several years with a Cisco-centric focus on Security, Routing/Switching, and Collaboration. Aaron graduated from the University of Indianapolis in 2005 with a degree in information systems and achieved his CCIE Security designation in 2008 (#21945).
Remember that you can continue the conversation on the SD-WAN category
**Helpful votes Encourage Participation! **
Please be sure to rate the Answers to Questions
Beginner
Mark as New

Bookmark

Subscribe

Mute

Email to a Friend
What is the performance for each appliance for this solution?
How the solution scales in case of traffic growth?
What are VNF supported?



Cisco Employee
Mark as New

Bookmark

Subscribe

Mute

Email to a Friend
Each appliance has multiple 10Gb/ps links into the C9500s. It is feasible to get 10+Gb/ps out of the solution, but much of this depends on the VNF capabilities (i.e. how much RAM/CPU you've allocated and whether they are running OVS/SR-IOV).
At a minimum, the solution will have 2x CSP5444 and 2x C9500s. If necessary, you can add up to 6 more CSPs (total of 8 CSPs - 192 CPUs, 768GB RAM, 20TB Hard Disk).
Currently, we have certified Palo Alto, Checkpoint, Fortinet, Avi and are working on F5. However, the solution is based on KVM, so any KVM-capable image can run on it. We fully support 3rd party app integration. The list above simply shows which VMs we know work.

Community Manager
Mark as New

Bookmark

Subscribe

Mute

Email to a Friend