Options
Mark as New

Mark as Read

Bookmark

Subscribe
on ‎07-21-2010 03:47 PM
Once installation is performed (and PC rebooted), the SCC Toolbar is automatically installed on Microsoft outlook.
There are currently two ways of performing click to dial using the Microsoft Outlook contacts.
You can click on any contact, and automatically the work number is pasted on the toolbar for dialing. Press the dial key for proceeding with dialing the number. With this method, it is only possible to copy the work/business number, the system will not copy any other number.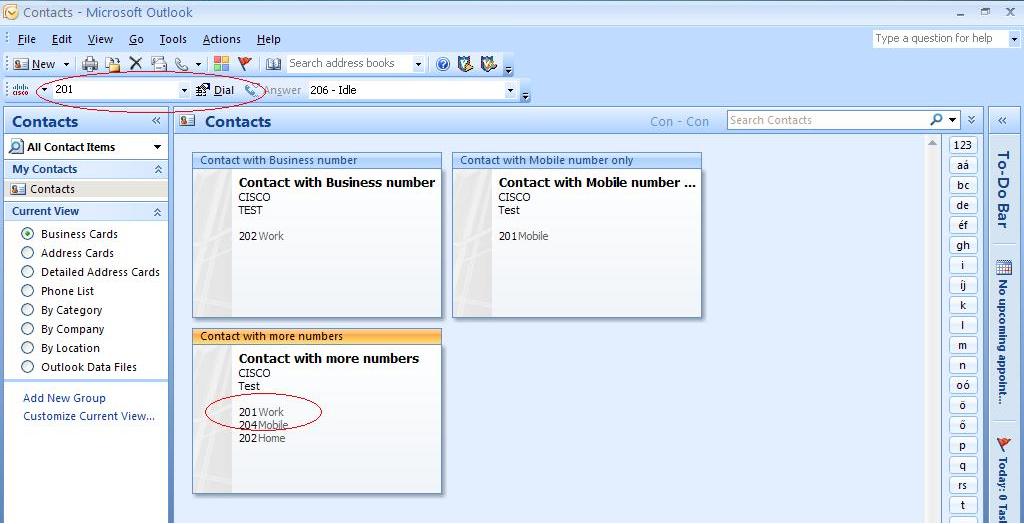 An alternative method is to use the Smart CallConnector Toolbar (more specific, the CME TSP interface) as the line to perform the call. In order to be able to call using the CME TSP Line with outlook, you shall configure the Line mapping to the "Cisco Unified TSP - Line #1" as described below:

Right-click on any outlook contact, and select "Call Contact"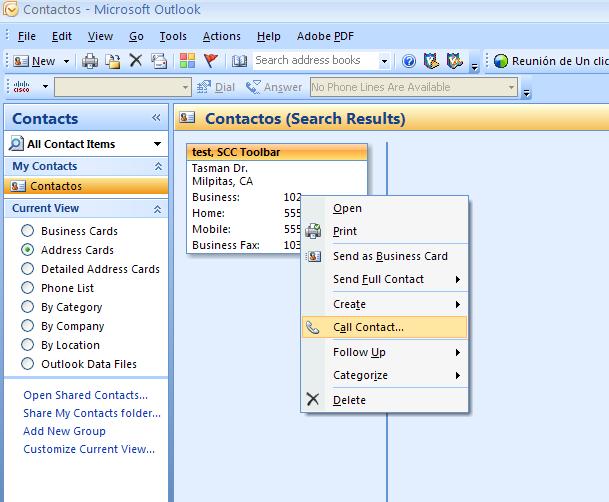 On the New Call screen, select "Dialing options"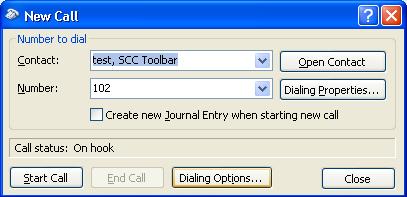 On the Dialing Options screen, map "Connect using Line" to "Cisco Unified TSP - Line #1" and click OK.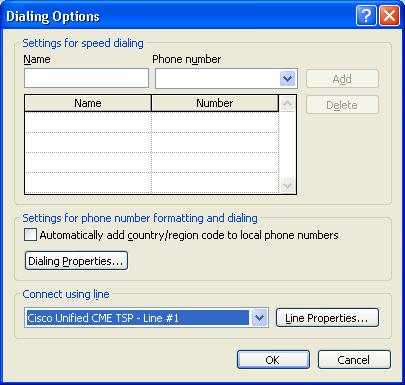 From this point, in order to call any contact, right-click on the contact and select "Call contact". You can call any of the numbers contained in the contact record (e.g. work, mobile, home, etc).
Written by Zsolt Benko, System Engineer at Cisco