Highlighted
Beginner
Mark as New

Bookmark

Subscribe

Mute

Email to a Friend
3750 Port VLAN Setting Reverts Whenever a Host is Connected
One of the ports on the 3750 stack was configured for VLAN121. It was changed to VLAN40 and the configuration saved. Both VLANs exist in the switch configuration. As soon as a host was connected (in this case, a label printer) the port VLAN reverted back to VLAN121. Thank you!
Highlighted
Cisco Employee
Mark as New

Bookmark

Subscribe

Mute

Email to a Friend
Hi Wolfgang,
Not sure how you are getting this. Was confident that this should not happen in any case still i went ahead and did internal search to look for similar issue to see if there is any bug but unfortunate didnt got anything.
Is this happening to only one port or several ports? Can this be re-producible?
Whats the version running on the cat 3750 switch?
How many switches are there in your network?
do you see the same issue on any other switch in your network?
HTH
Regards
Inayath
Highlighted
Mark as New

Bookmark

Subscribe

Mute

Email to a Friend
Thank you! After over 25 years working with Cisco CatOS and IOS, this is the first time I've ever encountered this. My peers were just as puzzled.
This only happened on the one port. I cannot randomly checl other ports as most are in use. The 3750 is running v. 12.2(25r). We have 115 of these at this location alone and probably in excess of 750 company-wide. I have never experienced this issue on any other switch across my entire career. Thw swithch has been up for 1yr48wks, so it could probably use a reboot. Finding a window to do that, however, is another matter.
If you find something, please let me and the Community know. Thanx!
Highlighted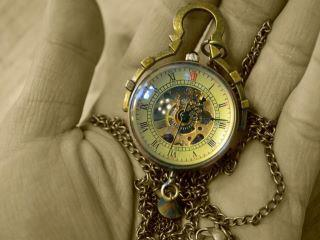 Beginner
Mark as New

Bookmark

Subscribe

Mute

Email to a Friend
Hello,
I have experienced similar problems, maybe not exact, but this may lead you in the right direction.
Helpdesk moved a printer to a different floor. Before I make any changes, this printer is still reachable, as it happened to be plugged up to a port on the same vlan it was on.
Well, I change the vlan, and for some strange reason I can still get to it. The port on the 3750 stack is still learning the mac address from the old vlan. I am at this point lost, and I begin questioning my most basic assumptions regarding my configuration. I do all the regular stuff, clear the mac address from the table, clear arp, clear the DHCP snooping binding, etc.
I end up shutting the port off. The printer is still accessible after turning the port off.
After a lot of troubleshooting, I session into the specific switch that the printer is plugged into, and do a show interface on that port. The switched showed the port as UP, and in the original vlan.
So, this ended up being a synchronization problem with the configuration. I was running an old version of code 12.2(44)SE2 I believe. I went ahead and scheduled an upgrade to 12.2(55)SE7. I was going to have to reboot anyways, might as well upgrade.