Beginner
Mark as New

Bookmark

Subscribe

Mute

Email to a Friend
Adding new switch and concerned with STP setup..Advise Please
Hello all.. I will be adding a new switch into my existing environment of 2 other switches, all 3 are 3056G switches, the new one just has fewer ports. I will also be moving the links that connect my current two switches from copper to fibre and then utilizing fibre to connect the 3rd switch as well. The current two switches has two ports setup as trunk ports and those are the uplinks between the two switches, port 47 and 48 (on both).
I've already set the VTP domain status to transparent on the new switch, such a small network it easier to just to configure it manually, so my main concern is with STP.
I believe I have identified the root switch, running "show spanning-tree" and seeing "This bridge is the root". However since I inherited this setup, I'm a bit skittish on moving cables and reassigning ports until I know for sure I'm not going to cause issues.
I was hoping I could get some assistance with reviewing how my STP was setup in this environment before I make any moves. I was thinking I could do just the following, but I wanted to confirm first.
For the existing switches: Because I only have two ports as trunk could I simply be able to change the ports from 47/48 to 49/50 (obviously setting the fibre ports as trunk first)?
For the new switch: Set the Root ID priority to lowest number of the two switches and then set the fibre ports as trunk?
I don't mind sharing the any info, but I didn't want to over load this post with information that wouldn't be needed. Just let me know if you need something.
Thanks,
Bob
Message was edited by: Bob McKinley - Spacing issue
2 ACCEPTED SOLUTIONS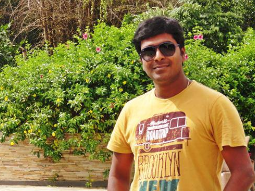 Cisco Employee
Mark as New

Bookmark

Subscribe

Mute

Email to a Friend
Hi Bob,
Yes you are right. Set the Root ID priority in such a way so that the new bridge will not be the root bridge.
If you have configured the two 3560Gs to be root and backup root. (lowered the default priority)
Then adding a new switch connected to them should not cause STP to recalculate.
They will simply bring up the new ports. I do think that a TCN might go out and flush mac tables but that shuld be about it.
You might want to check that the new switch does indeed have a higher priority value than the other switches before you patch it in.
Hope this answers your question.
Best practices:
http://www.cisco.com/en/US/prod/collateral/switches/ps5718/ps708/prod_white_paper0900aecd805457cc.html
Cheers
Somu
Rate helpful posts
Beginner
Mark as New

Bookmark

Subscribe

Mute

Email to a Friend
Hi
I think you do not to have to worry to much. What I would do is:
1. Set one of the switches as a root the other as a backup root (as mentioned by Somu)
#spanning-tree vlan ----- root primary|secondary
After that I wouldn't worry about a new switch.
2. You have only 3 switches but it doesn't mean that you shouldn't make your life easier - turn on VTP. Just set on of them as a SERVER (vtp mode server) and the other two as a CLIENTs (vtp mode client) and as of then setup all VLANs on the server switch. I think you will appreciate such config.
3. If you worriend take a config backup. If anything goes wrong you will back up and running withing minutes having only 2 switches to restore.
Good luck!
Marcin.