Beginner
Mark as New

Bookmark

Subscribe

Mute

Email to a Friend
Prezados, saudações!
Gostaria de uma opinião dos membros da comunidade acerca desta situação.
Quando um host precisa se comunicar com um segundo host que não se encontra em sua sub-rede, ele necessita encaminhar o pacote diretamente ao gateway da rede, onde este irá direcionar o pacote ao destino.
Como o host remoto não se encontra no mesmo enlace, a ARP Table deste host irá mapear o IP de destino do gateway da rede juntamente com o endereço MAC.
No ato de encaminhamento deste pacote até o gateway, este host cria um frame contendo o MAC de origem e o MAC de destino da interface do roteador, juntamente com o seu IP de origem e o IP de destino do host remoto.
Conforme essas observações, alguém concorda com a seguinte questão que coloco em anexo?
Pois basicamente, ela afirmar que o mapeamento é realizado de forma diferente.
Caso alguém concorde com a afirmação da questão, poderia justificar o seu ponto de vista?
2 ACCEPTED SOLUTIONS
Highlighted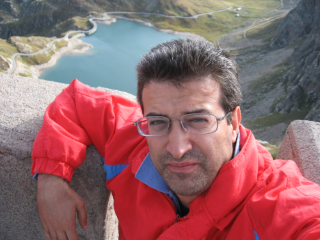 Hall of Fame Expert
Mark as New

Bookmark

Subscribe

Mute

Email to a Friend
Hello Marcos,
answer D should be the correct one Host A has a default gateway 192.168.6.1 and needs to resolve it to be able to send packets to Host B 192.168.4.7. Host A knows Host B is in another subnet so it makes ARP request to resolve 192.168.6.1.
Answer A would be correct if Host A has a wrong larger subnet mask and thinks that destination address 192.168.4.7 is in the same IP subnet and in this case it would require Proxy ARP to be enabled on router1:fas0/0.
Hope to help
Giuseppe
Advocate
Mark as New

Bookmark

Subscribe

Mute

Email to a Friend
Ola @marcos.silva586 ,
Eu acho que você está certo.
Pelo que é entendido pela pergunta, a resposta deveria ser o que você indica.

Saudações