Highlighted
Beginner
Mark as New

Bookmark

Subscribe

Mute

Email to a Friend
C6500 and N7K Multicast and OSPF issues
Hi.
We have interesting problem.
We have Fortigate 3000D (intranet firewall), and 2 C6500s, our backbone switch (vss), and 2 N7Ks( will be new backbone switch) devices. Fortigate 3000D connected to C6500 , and C6500 switchs connected to N7K. We are using OSPF routing protocol between Forti to C6500 and N7K. And OSPF working very well until to connect to C9300 edge switch to N7K.
All devices work with MST protocol.
Problem is when we are connect C9300 to N7K, OSPF neighbor begin to flaping. And neighbor's droped. I thing multicast traffic affected somethings.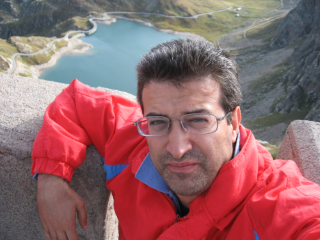 Hall of Fame Expert
Mark as New

Bookmark

Subscribe

Mute

Email to a Friend
Re: C6500 and N7K Multicast and OSPF issues
Hello Alper,
can you provide a network diagram explaining how the different devices are inter connected and in which Vlan(s) they speak OSPF.
You have made a note that you are using MST . Is the new C9300 configured for MST with the same parameters (region name, revision number, Vlans to MST instances mapping) ?
How is the C9300 connected to the N7k devices ? Are you using a vPC on the two N7k towards the C9300 ?
It is likely that the new device is introducing instability at STP level this makes IP connectivity intermittent and you get OSPF neighborships that fall down for expired dead intervals.
If there are temporary loops multicast and broadcast storms can happen.
It is difficult to say more.
Hope to help
Giuseppe