Highlighted
Beginner
Mark as New

Bookmark

Subscribe

Mute

Email to a Friend
Hello Gents,
Question with IP addressing on a small network. I have a small switch network which was setup by a predecessor. He used 10.155.11.0/24 for the management network on VLAN 1 using SVI's on the 3750 switches and for a couple of other devices (firewalls).
I know this is a class A address with C subnet. Why would the IP scheme been chosen if any reason?
i need to change the management VLAN from 1 to something else, as well as the native VLAN to something else. (cisco best practice)
The problem im anticipating is when the network grows larger than 254 hosts, I will run out of IP's. There is a plan to have switches cross connected to each other in USA, London and Dublin with at least 25 switches in every location.
Am I worried about nothing? If not
How can I address this issue properly? Currently there are only 4 IP's i would need to change if required during a maintenance window.
Can I use CIDR or is this totally off tangent?
Thanks in advance!
1 ACCEPTED SOLUTION
Highlighted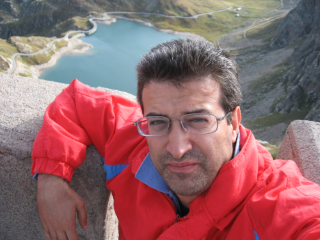 Hall of Fame Master
Mark as New

Bookmark

Subscribe

Mute

Email to a Friend
Hello Amar,
the main reason for having separated management Vlans is to have better control so speaking of network becoming bigger may be out of context.
taking multiple IP subnets from 10/8 simply means:
for example
10.10.100.0/24 for Dublin
10.10.101.0/24 for London
10.10.102.0/24 for New York
but this may be fine or not.
A good addressing plan calls for assigning address blocks to each location, the management IP subnet of each location can be taken from that block OR it can be part of a dedicated block used for the locations like in the example above.
The routing protocol allows for both options to be used, so it is left to you to decide if it is better to use a subnet taken from location's block or ot use a subnet taken from a management IP address block.
Hope to help
Giuseppe