Highlighted
Mark as New

Bookmark

Subscribe

Mute

Email to a Friend
Dears,
I have current topology with many access switches and distribution switches in around 5 buildings. all run PVST , I need to migrate from PVST to MST mode, all destruction switches not stacking just use Trunk between each other.
The issue that almost all access switches not physically access, only remotely.
My question what is best practice to migrate from PVST to MST without lose the connectivity to the access switches?
Highlighted
VIP Mentor
Mark as New

Bookmark

Subscribe

Mute

Email to a Friend
There is no big steps required (both are the same spanning tree mechanism to protect loops), this as good as you migration from STP environment.
Any STP change required 5-20/30 seconds convergence, depends on how big your network and convergency take in place based on ROOT bridge location.
BB
*** Rate All Helpful Responses ***
Highlighted
Mark as New

Bookmark

Subscribe

Mute

Email to a Friend
Actually I want to migrate to MST for a customer request , this request not ready for any debate.
He just want MST.
That's why I am asking what is the best practice to configure the MST in this scenario remotely without lose the connectivity
Highlighted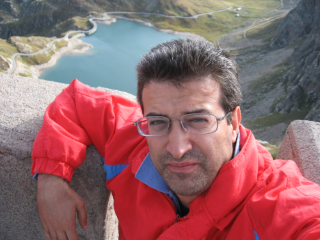 Hall of Fame Master
Mark as New

Bookmark

Subscribe

Mute

Email to a Friend
Hello @Hamada Ahmed ,
use the following document as a guide
https://www.cisco.com/c/en/us/support/docs/lan-switching/multiple-instance-stp-mistp-8021s/116464-configure-pvst-00.html?dtid=osscdc000283
MST and PVST can interoperate on each switch inter link basis however to avoid issues you need to have consistency on the placement of the root bridge for the CIST ( instance 0) or it is in the MST region or it is on the PVST region. Vlan 1 for PVST I would say.
There are then constraints about the root bridge ID of all PVST instances (one per VLAN) to avoid issues as explained in the document.
To be noted with modern PVST or Rapid PVST implementation where the priority is base value + Vlan-id there is consistency on the fact that the root bridge of other Vlans are worse then the one of Vlan 1 ( higher priority so worse)
So first of all you need to ensure that no access switch is root bridge for any Vlan
Then you can migrate the distribution switches to MST and be able to connect to underlaying access switches and migrate them one at a time.
Notice you prepare and configure the MST configuration first this is allowed, and then you migrate to MST I did this in a customer network and it is very handy.
MST config
then check it to match .
then change mode using
spanning-tree mode mst
Hope to help
Giuseppe