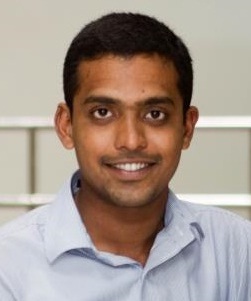 Beginner
Mark as New

Bookmark

Subscribe

Mute

Email to a Friend
Configure public IP traffic from internal network to internal network itself and not to external network
As of now server A is accesible from external network accessing it using the below mentioned IP and port in http browser
http://x.x.x.x:8080
For the same we have configured port forwarding (static NAT) in the cisco 1905 ISR.
Also from internal network the application is accessible via internal IP and port (ie. http://y.y.y.y:8080)
Is there any way I can configure my Cisco 1905 so that from internal network (ie. from machine B) I can access the application using public IP and port and not with the internal IP ? As of now I am not able to do the same.
The current configurations are as shown below:
access-list 1 permit y.y.y.0 0.0.0.255
ip nat inside source list 1 interface GigabitEthernet0/0 overload
ip nat inside source static tcp y.y.y.y 8080 interface GigabitEthernet0/0 8080

1 ACCEPTED SOLUTION
VIP Mentor
Mark as New

Bookmark

Subscribe

Mute

Email to a Friend
Hello
You can try Domainless Nat .
no ip nat inside source list 1 interface GigabitEthernet0/0 overload
no ip nat inside source static tcp y.y.y.y 8080 interface GigabitEthernet0/0 8080
int gig0/0
no ip nat inside
ip nat enable

int gig0/1
no ip nat inside
ip nat enable
ip nat source list 1 interface GigabitEthernet0/0 overload
ip nat source static tcp y.y.y.y 8080 interface GigabitEthernet0/0 8080
res
Paul



kind regards
Paul

Please rate and mark posts accordingly if you have found any of the information provided useful.
It will hopefully assist others with similar issues in the future