Highlighted
Beginner
Mark as New

Bookmark

Subscribe

Mute

Email to a Friend
Etherchannel issues on 4500 sup V 10 GE
Dear all,
I have this problem with ether channel between Cisco 4500s. They both consist of a supervisor V 10GE with 2 x 10GE ports and 4 x 1Gb ports. The other card I have is a six port fibre/copper blade. IOS version 12.2(46)SG enterprise
When I ether channel two physical interfaces between the six port blade, I have no problem. If I do the same on two of the 4 (gig) ports on the supervisor, spanning tree complains of an inconsistent VLAN id and shuts down. My configuration is identical both ends (native vlan etc...) I'm a little confused as to why this happens only on the supervisor ports. If I bundle one channel from the supervisor and one channel from the 6 port blade, things work OK.
The spanning tree mode I use is rapid-pvst. If I change from rapid to pvst, then the etherchannel between the supervisor ports starts working.
I'm a little confused by this.
Does anyone have any wise words for me?
Kind regards,
James
p.s. It appears now that after getting this to work with pvst, you cannot ping across the etherchannel link from a PC plugged into the network. With the etherchannel on the 6 port blade, all is perfect.
A little confusing this one.
Highlighted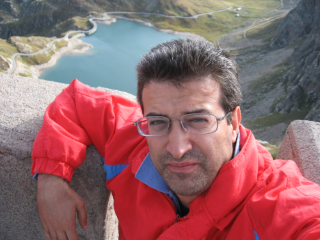 Hall of Fame Master
Mark as New

Bookmark

Subscribe

Mute

Email to a Friend
Hello James,
I would open a Service Request to TAC because you see a different behaviour of etherchannel depending on the STP mode and on the choice of members links (interfaces in supervisor versus normal linecards ports).
Hope to help
Giuseppe