Beginner
Mark as New

Bookmark

Subscribe

Mute

Email to a Friend
How to use switch to boost signal on multiple long cat-5 runs
I felt like this would be some easy scenario, but I'm second guessing myself, and want to ask for advice.
Note that I am a Systems Administrator, NOT a Network Engineer, and while I know my way around networks to a point, when it comes to the more complex stuff with switches and routing, I don't know what the hell I am doing :-)
The scenario:
We have a downstairs office that is more than 100 meters away, so we have four cat-5 lines going to a telco closet that is approximately at the half way point, then another four cat-5 lines going from the closet to the downstairs office. Both sets of runs end up being under 100 meters. There is a cheapo SMC non-managed smart switch in that telco closet that joins the runs. All eight ends of the cat-5 runs in the telco closet are plugged into the 8-port switch. (My predecessor set all this stuff up, so I don't know how right or wrong it is).
we've labelled the 4 cat-5 runs BB1 thu BB4 on either end (BB = backbone).
Currently, we are using only one of these backbones. The other three backbones don't have anything plugged into them on either end, but they are all plugged in to the SMC switch.
Both Voice and Data traffic are on the same subnet, and both go over the same backbone. The issue we recently ran into is that the downstairs folks are complaining of muddy voice quality. The first step in troubleshooting this was to buy a Cisco SG300-10 switch to replace the cheapo SMC in that telco closet. This switch is managed... nothing crazy fancy, but enough to help troubleshoot the network traffic.
OK, so here it is: It seems to me like each BB should have its own VLAN on the switch, instead of them all being joined together on the same default VLAN, am I right? I mean, it doesn't matter now, since we're only using one of them, but if we start using the other BB's for other traffic, or if I want to implement LACP over two of the backbones for increased bandwidth or failover, there's going to be potential for collisions and cross talk between the different BB's at the switch, right?
I basically just want to divvy up the ports in pairs, so that in essence, there are 4 separate switches, one for each BB.
What's the simplest way of doing that so that I can manage the switch from any one of those VLANs? (I've created 4 separate VLAN's, but I can only manage the switch from one of them. I'd like to manage it from any of the VLANs. I know this isn't best practice, but I don't care).
I'm using the web-based gui on the switch, but I could hook it up to a COM port for cli if need be.
Also, I'm a little confused by all the VLAN terminolgy: General, Customer, Forbidden, etc. I know what tagged and untagged are, but again, I'm not a network engineer so some of these concepts are currently beyond me.
Any quick suggestions on how you would approach this? Sorry if I made this post more verbose than necessary. There's probably a lot of detail above that I didn't need to write about....
Thanks ahead of time.
Scott
1 ACCEPTED SOLUTION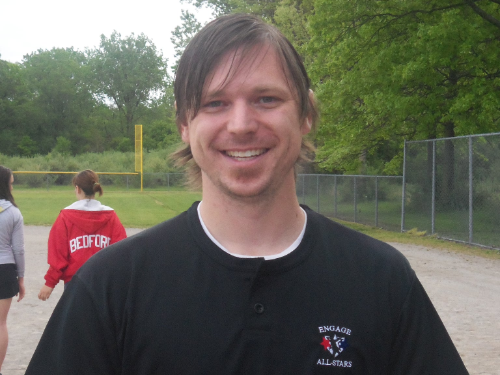 Frequent Contributor
Mark as New

Bookmark

Subscribe

Mute

Email to a Friend
The short answer, yes using a switch in the middle will provide you the ability to extend network connections to where you need them.
Second, no to the separate vlans per cable. The best way to set this up is via trunks and etherchannels. This will provide you with increased bandwidth as well as fault tolerance and redunancy. In the trunk config you will specify all or some of the vlans to allow across the trunk link.
This link may help
http://www.cisco.com/en/US/products/hw/switches/ps700/products_configuration_example09186a008010f615.shtml