Highlighted
Beginner
Mark as New

Bookmark

Subscribe

Mute

Email to a Friend
Local device is not AED-Capable - OTV
Hi All
Setting up OTV for the first time. We are using multicast mode.
I have 2x OTV VDCs on one end, and a pair on the other:
Site2 OTV1 --- Site2 OTV2
| |
| |
Site1 OTV1 --- Site1 OTV2
Apparently, I see both the OTV2 VDC's have been working good, and formed adjacencies between themselves, but both site 1 OTV VDCs complain that they arent AED capable. Im not aware of a way to manually enable this on these VDCs. The configurations are MATCHED between the OTV VDC's and Core/Aggr VDCs.. Everything is exact same.
This is the output for show otv site
Local Edge Device Information:
Hostname R1-Demo-N7K-OTV1
System-ID 001b.54c2.a4c6
Site-Identifier 0000.0000.0002
Site-VLAN 501 State is Up
Site Information for Overlay150:
Local device is not AED-Capable (No Overlay Remote Adjacency up)
Neighbor Edge Devices in Site: 1
Hostname System-ID Adjacency- Adjacency- AED-
State Uptime Capable
--------------------------------------------------------------------------------
(null) b414.89dd.fa46 Partial 00:51:54 Yes
Regards
Raj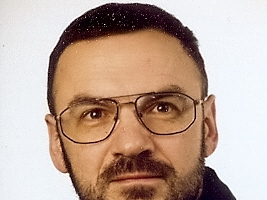 Advocate
Mark as New

Bookmark

Subscribe

Mute

Email to a Friend
This looks like you have the
This looks like you have the local site adjacency up bewteen your two edge devices, but there is no adjacency to the remote site. The OTV will not allocate VLANs to AEDs until there is some remote site adjacency. Have a look at "show otv adjacency" on your OTV VDC.
Kevin Dorrell
Luxembourg