Highlighted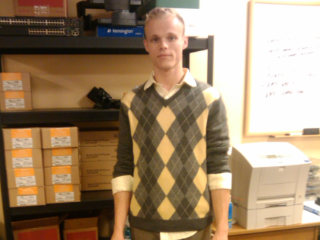 Beginner
Mark as New

Bookmark

Subscribe

Mute

Email to a Friend
Port Security/ Mac Filtering
Hello All,
Currently I Have all the hosts on my network from multiple VLANS getting IP addresses from the DHCP server, every host has a mac-->ip reservation.
This is becoming a management headache, the users move constantly and the DHCP server won't show me when leases expire. The reason for statically mapping these hosts statically is for security, (people can't come into the building and plug in their infected laptop to the network) -Keeping unwanted computers off the network.
I know there is a way for me to block unwanted computers from plugging in and getting network access, and only allow those that I specify. I would like for trusted hosts to be able to plug into a port, and regardless of VLAN be able to get an address from the DHCP server for the appropriate VLAN and have network access.
This is done through the Port Security commands on the switch, I just need some guidance on this.

Also, the hosts plug into access layer switches that are plugged into a distribution layer switch. This is a cisco 3560, this is where i would be configuring this. I would have to configure this for a range of interfaces and I can't have the port shutdown, there will obviously be multiple mac addresses communicating on each port. unwanted hosts need to be ignored.
Thanks, let me know if any clarification is needed or if there is a better way to do this.
-Jason