Beginner
Mark as New

Bookmark

Subscribe

Mute

Email to a Friend
Simple question: is it too complex to configure Cisco ACE module?
We recently purchased ACE blade for 6509 chassis to accomodate HLB requirements to all main front-end application servers: Web (IIS), Mail (Exchange), Remore Access (RD Services), Enterprise Voice (MS Lync) and some other front-end services. Typically we either use NLB cluster that is built-in into Windows Server 2012 R2, or in some cases (e.g. Exchange 2013) we need to deploy dedicated Front-End servers. If we can deploy ACE HLB, we can reduce number of servers (e.g. we don't need dedicated Exchange CAS servers) and improve high availability of the services (as NLB does not check health of the service; e.g. if IIS is down on one node, NLB cluster still continue sending clients to this node).
I was wondering if somebody can help me with answering few simple questions regarding Cisco ACE module.
1. Is it realistic to configure ACE blade without "expert" skills with Cisco equipment. We do have basic skills (e.g. we can setup switch, VLANs, ports, Spanning-tree, ACL, static routes etc.) to configure 6509 core switch. But ACE is new for us and we currently have no knowledge in it (but willing to learn how it works and how to configure it)
2. Is there some kind of step-by-step procedures available for typical ACE configuration? For example we need simple scenario: load-balance 2 Web servers (Windows 2012 R2 IIS 8.5) with one virtual IP address using ports 80 and 443.
3. Is there any software available that allows to configure ACE module using "simple and user-friendly" GUI interface? Yes, I know, CLI is the way to go, but for newbe like us GUI can be very helpful, especially for the first time configuration.
Any help with this matter would be greatly appreciated.
Thanks!
P.S. I found this article: http://dataplumber.wordpress.com/2006/12/19/sample-config-the-new-cisco-ace-card-for-catalyst-6509/ but it is 8 years old so I'm not sure if I should trust it for new ACE module...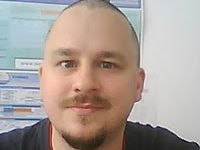 Participant
Mark as New

Bookmark

Subscribe

Mute

Email to a Friend
Beginner
Mark as New

Bookmark

Subscribe

Mute

Email to a Friend
Pay for someone who knows what they are doing?
If you bought it 'recently' your sales rep should have told you:
"Cisco announces the end-of-sale and end-of life dates for the Cisco ACE Application Control Engine ACE30 Module. The last day to order the affected product(s) is January 24, 2014."
You should have bought the Citrix NetScaler 1000V instead.
Cisco Employee
Mark as New

Bookmark

Subscribe

Mute

Email to a Friend
Hi,
You can start with the link given by one gentleman below and if you have any questions/doubts please feel free to ask in Data center---->Application Networking community. That is community where most of discussions regarding ACE are started and answered quickly:)
Regards,
Kanwal