Options
Mark as New

Bookmark

Subscribe

Mute
‎04-26-2014 02:44 PM - edited ‎03-07-2019 07:14 PM
Hi people
I have a problem with drop packet in many interefaces of a WS-C6506-E (R7000) (s72033-ipservices_wan-mz.122-33.SXJ3.bin)
in the picture you can see that
most of the interfaces have connected servers
which can be the cause of this?, what troubleshooting I can do to find the source of the problem?
thank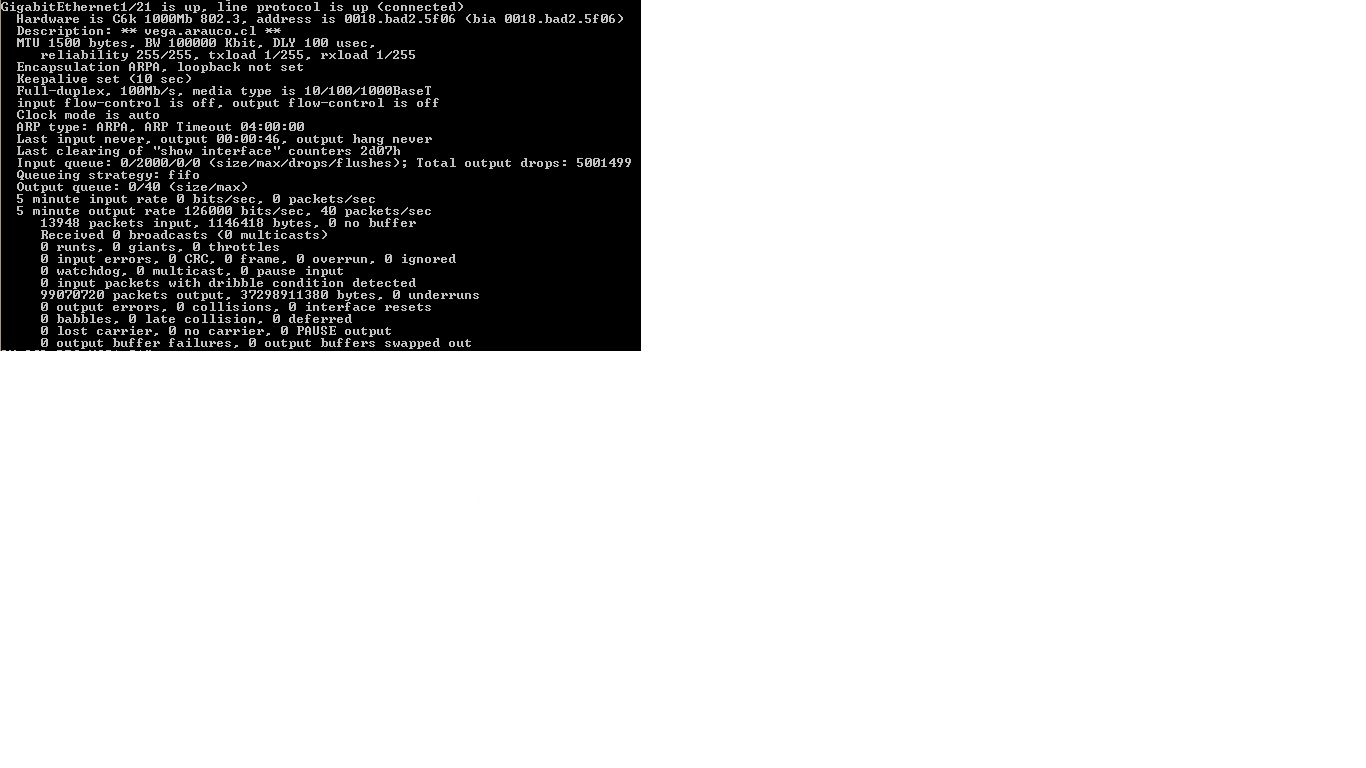 Options
Mark as New

Bookmark

Subscribe

Mute
‎04-26-2014 03:33 PM
I can't see the numbers, as your pictures are very small.
What is the speed of the interfaces on the switch and the servers?
Are the interfaces configured as auto or hard set?
Are they copper or fiber interfaces?
What type of devices are the switch ports connected to? i.e server, storage, etc...