Highlighted
Beginner
Mark as New

Bookmark

Subscribe

Mute

Email to a Friend
Hi guys,

I am doing practice questions to make sure what i have learnt is enough for my ccnp switch exam, and i may be wrong in this one.
But from what i learnt on UDLD, that if you leave it on normal mode, and one of the fibre links breaks lets say, then it does not bring down the link or err-disable it, unless you put in aggressive mode.
And in one of the questions it mentions:
"In which UDLD mode does a link remain up, even when a unidirectional link failure is
detected?
A. aggressive
B. enable
C. reset
D. normal
Answer: A"
I was about to smack the crap out of my laptop thinking that this practice questions is trying to give me wrong info when i found out i was wrong thinking its D, or am i missing something on UDLD when its on aggressive mode?
Please advise



Thanks
Highlighted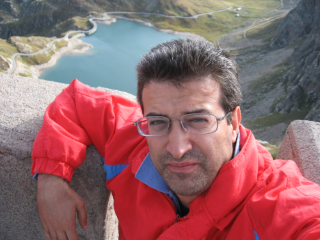 Hall of Fame Master
Mark as New

Bookmark

Subscribe

Mute

Email to a Friend
Hello afo99,
your understanding is correct the normal mode does not put the port in errordisable state.
So the correct answer for the question is A.
Think with your mind, whatever is the source of this question the expected correct answer may be wrong. :)
This is part of the game.
Hope to help
Giuseppe
Highlighted
Beginner
Mark as New

Bookmark

Subscribe

Mute

Email to a Friend
I am still confused lol, just wanted to get confirmation from someone if my understanding is correct or not, but i still do not understand why i have to pick the wrong answer for this, as that just ruins my whole understanding of UDLD, is there something that i am not catching on here :) ... hmmm