Highlighted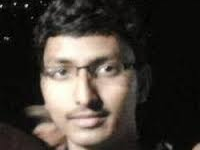 Enthusiast
Mark as New

Bookmark

Subscribe

Mute

Email to a Friend
3 ACCEPTED SOLUTIONS
Highlighted
Mark as New

Bookmark

Subscribe

Mute

Email to a Friend
Hi,
Can someone please let me what is the purpose of mac table expire timer ?
To age out inactive (and maybe invalid) entries. It can happen when you relocate a server to a different port or different device on the same LAN. Or even if hosts move from port to port / device. Some switches may be unable to relearn this address on different port simply because the hosts are not communicating through them anymore, but they still have an entry in mac address table stating, that this mac address resides on that port of the switch (which is not true anymore). So if some other hosts tries to communicate with that relocated host or server, switch simply sends all the data to this black hole - it thinks, the host is still there, he is maybe just inactive or busy at the moment or doesn't need to respond at all. Well, to avoid this scenario, we have the aging time for each of the mapping. So even if the host relocate or so, after 5 minutes (default), the record in mac address table is flushed and if a frame with such destination mac address arives, it is broadcasted throughout the network - and hopefully learned on a different port.
And also what is the default time (I guess 300 seconds). 
Yes, that's correct.
And also what is the command to  see the present mac-table expire threshold time.
I really can't think of any used on common low-end catalyst switches.
Best regards,
Jan
Highlighted
Advisor
Mark as New

Bookmark

Subscribe

Mute

Email to a Friend
To End,
The command is :
#sh mac address-table aging-time
Global Aging Time: 300
Vlan Aging Time
---- ----------
Please rate all of my helpful posts, that is even more useful than a thanks
Regards
Julio Carvajal
Senior Network Security and Core Specialist
CCIE #42930, 2xCCNP, JNCIP-SEC
Highlighted
Mark as New

Bookmark

Subscribe

Mute

Email to a Friend
Hi,
Unfortunatelly more things won't work in PT, this is one of them.
And i believe that in real time people won't change ports or server locations or switches much frequently. 
Still, you do need a mechanism that will deal with this type of things. And it is better to flush inactive mac addresses, so the table won't get full after some time.
And also what is the maximum number of MAC entries for a 2960 switch?
8024 entries
You can check the max number by issuing the command
Switch#show mac-address-table count
But I think that this command is not available in packet tracer either.
Best regards,
Jan