Options
Mark as New

Bookmark

Subscribe

Mute
‎08-29-2012 03:22 PM - edited ‎03-17-2019 11:42 PM
Hello!
When I access the webinterface of our TCS (S5.3, new version with hd) and I am not logged in I get redirected to https (self sigend certificate)
Which in general is great, but access to the streaming and on demand content does not work,
the bug toolkit did not seem to know the content server at all and the bug search tool reports no bugs at all, ...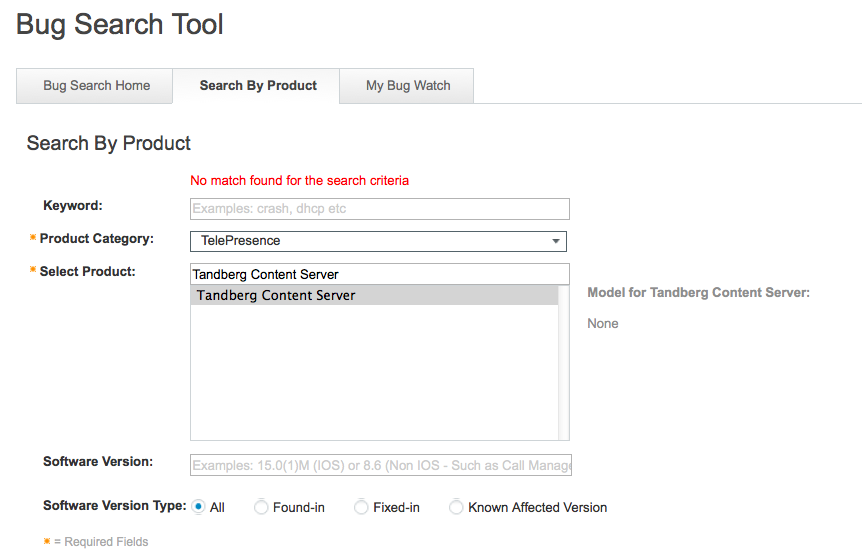 accessing the same playback uri, replacing https by http works fine.
Tried it with OSX Safari & Firefox (latest version) + silverlight 4&5.
Is there anything to fix this (like official cert, other browser, os, plugin, player, ...) or is this a bug?
1 Accepted Solution
Options
Mark as New

Bookmark

Subscribe

Mute
‎08-30-2012 11:58 PM
Hi Martin
It is already a bug open on this:
CSCtt01659
Symptom:

When using https with a TCS, you cannot view streams for flash or Silverlight

Conditions:

TCS running S5 and later

Workaround:

Use http

/Magnus