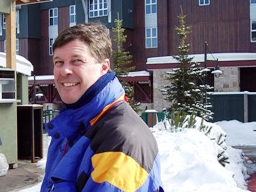 Rising star
Mark as New

Bookmark

Subscribe

Mute

Email to a Friend
Unity Connection 8.5 single inbox issues to be aware of (and work arounds)
This isn't a question...more information published that I would have liked to have had access to that I'm sharing.
This weekend we completed an upgrade for a customer who did an upgrade from Unity v4 to Unity Connection v8.5. Because they wanted to retain the unified messaging capabilities, they asked us to configure the single inbox feature (which places a copy in Exchange and then tracks both exchange and Unity Connection to keep the message status synchronized ….i.e. New, saved, deleted, etc.).
The customer environment includes 3 Microsoft Exchange 2003 clusters, and a new Exchange 2010 cluster that is not yet in use. The plan is to migrate the users to the 2010 environment over the next few weeks.
Two options exist for the Unified Messaging connections. They can be created by pointing to a specific server (which gives you access to mailboxes on that server only), or you can point it at Active Directory to get access to all the exchange servers via LDAP location of the mailbox as long as it's on an Exchange 2003, 2007, or 2010 installation.
There is some false information out there that Exchange 2003 cannot be used with the automatic location methodology. I even had TAC tell me this. It isn't true. It CAN be used but it REQUIRES that the Exchange 2003 setup be done in a manner so that it is using SSL (which is not the default setup for Exchange 2003). If Exchange 2003 is not set up as a secure setup, then the only option is the specific server option. It's less flexible, but in the case of an upcoming migration, the customer is probably worried about things like BES server integration and other applications that could potentially break, and they won't want to spend time fixing an environment they are retiring.
The advantage to auto location is that since it's tracking the mailbox via AD, if the mailbox is moved from the 2003 to 2010 environment, no reconfiguration of the Unity Connection server is required.
It is possible to do the single inbox configuration in bulk at the time the users are created. However, you must know which configuration each user requires at the time you create them. If the customer can't or won't provide this, and you have to use the manual method, you will have to manually "find" each subscriber. For 400 subscribers, it takes approximately 6 hours of sitting in front of the keyboard doing them one at a time if you validate as you go. Plan accordingly.
We also ran into an issue where voicemail messages were synchronizing correctly with some mailboxes, but others on the same server weren't working. I suspected this was an exchange issue, and we eventually discovered the root cause to be an issue there. The system threw an error into the Windows application event log that gave a message that said essentially "failed to create a new named property for database <cut> number of named properties reached the quota limit". This issue is documented by Microsoft, and fixed by adjusting/creating a registry entry. We had to adjust the value of the NonMAPI Named Props Quota using the instructions found here:
http://technet.microsoft.com/en-us/library/bb851493(EXCHG.80).aspx
We doubled this from 8192 to 16384 (decimal), and this resolves the issue with no restart required.
As a side note, when setting up single inbox in the lab environment, I found that there is also another possible problem when setting up single inbox with Exchange 2003. The problem manifests itself that no messages in UCxN can propagate to Exchange. I found that the root cause was that a tool had been installed (either as part of the original install, or one of the service packs) of something called IIS URLScan. There is documentation on adjusting the filters, but I was unable to get them to work. I ended up uninstalling the URL scan software via the Windows Add Remove programs, and that resolves the issue.