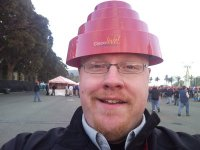 Beginner
Mark as New

Bookmark

Subscribe

Mute

Email to a Friend
Viewmail crashing Outlook 2010
I am working with a customer that is using the Viewmail pluggin for Outlook with their Unity Connection system. We are seeing the viewmail pluggin crash after a day or two once it is installed. We have tried removing the pluggin, repairing office, and then reinstalling the pluggin without success. We are using Outlook 2010 on Windows 7 (32-bit) SP1 machines. We ae using Unity Connection 8.6(2a) along with Webview 8.6(7). Attached are the error messages we are getting.
Any help would be greatly appreciated.
Thanks,
Michael
Participant
Mark as New

Bookmark

Subscribe

Mute

Email to a Friend
Hello Michael,
1.Does the issue happen when you close outlook, open outlook or just random?
2.If you disable any type of remainder including the calendar, do you still
get the error when opening Outlook? This is to rule out the fact that by having any type of remainders enabled
could pop-up the exception.
3. Is there any additional add-in installed in Outlook? It has been seen to fail randomly with other Third Party add-ins for example ClickToCall
If this is the case i would recommend to test VMO without any additional add-ins for a couple of days.
**Within the information you provided i do not see your Exchange version, however if you would happen to have Exchange 2007 believe you are hitting the following bug:
http://tools.cisco.com/Support/BugToolKit/search/getBugDetails.do?method=fetchBugDetails&bugId=CSCua16644
CSCua16644 Bug Details
VMO loses account association on Outlook 2010 on windows 7
Symptom:
VMO would lose its configuration whenever Outlook 2010 is restarted giving the following error:
The Explorer has been closed and cannot be used for further operations. Review your code and restart Outlook.
Outlook.ExplorerClass.get_CurrentFolder()
AddinExpress.MSO.2005.DLL: N 00000 (0x0) JIT
VMOAddIn.ExplorerWrapperBase.Explorer_SelectionChange(explorerActivated As Boolean)
AddinExpress.MSO.2005.DLL: N 0012 (0xC) IL
VMOAddIn.ExplorerWrapperBase.ExplorerWrapperBase_Activate()
AddinExpress.MSO.2005.DLL: N 0024 (0x18) IL
VMOAddIn.AddinModule.adxOutlookEvents_ExplorerActivate(sender As Object, explorer As Object)
AddinExpress.MSO.2005.DLL: N 0021 (0x15) IL
AddinExpress.MSO.ADXOutlookAppEvents.DoExplorerActivate(explorer As Object)
AddinExpress.MSO.2005.DLL: N 0008 (0x8) IL
Exception Message: An error has occured in the code of the add-in.
Exception Target Site: Object reference not set to an instance of an object.
Conditions:
UC 8.6.2 with single inbox Exchange 2007
VMO 8.6.7 - Outlook 2010
Windows 7 enterprise 64 bit
Workaround: Not Known
Best regards and hope this helps,
David Rojas Peck
Cisco TAC Support Engineer, Unity
Email: davrojas@cisco.com
Phone: 1-407- 241-2965 ext 6406
Mon, Wed, and Fri 12:00 pm to 9:00 pm ET, Tue and Thu 8:00 am to 5:00pm ET
Cisco Worldwide Contact link is below for further reference.
http://www.cisco.com/en/US/support/tsd_cisco_worldwide_contacts.html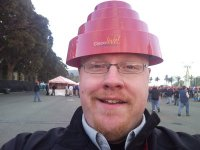 Beginner
Mark as New

Bookmark

Subscribe

Mute

Email to a Friend
We ended up upgrading the viewmail client to version 9.0(1) and it resolved the issue.
Thank you for you help.
Michael