Beginner
Mark as New

Bookmark

Subscribe

Mute

Email to a Friend
Hello Everyone,
I hope everyone is safe out there.
Can anyone tell me how to fix this error? EDAC MC1: 1 CE memory scrubbing error on CPU_SrcID#0_Ha#0_Chan#1_DIMM#0 (channel:1 slot:0 page:0x14864db offset:0x0 grain:32 syndrome:0x0 - area:DRAM err_code:0008:00c1 socket:0 ha:0 channel_mask:2 rank:1). I did some basic troubleshooting steps but it didn't resolve the problem. Yesterday, it was on (channel:4 slot:0) before I swapped the memory. Please see the attached images.
Thank you!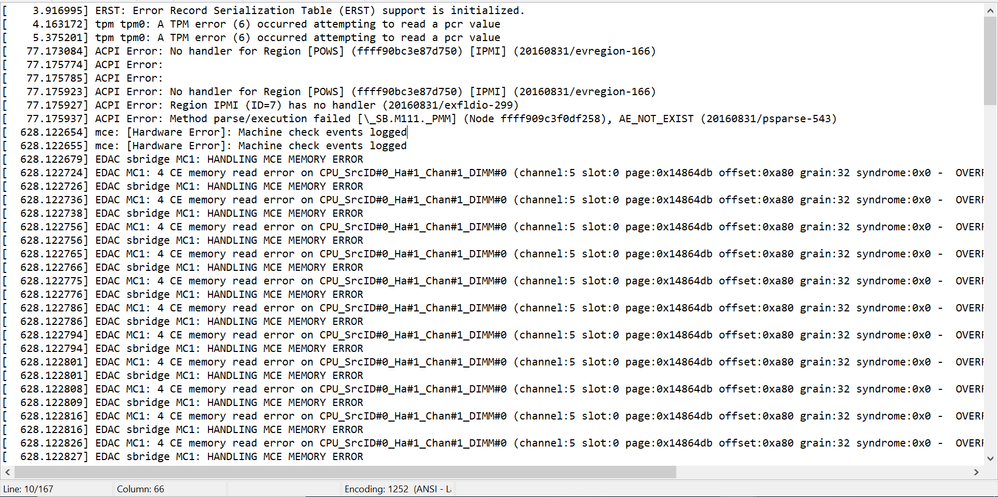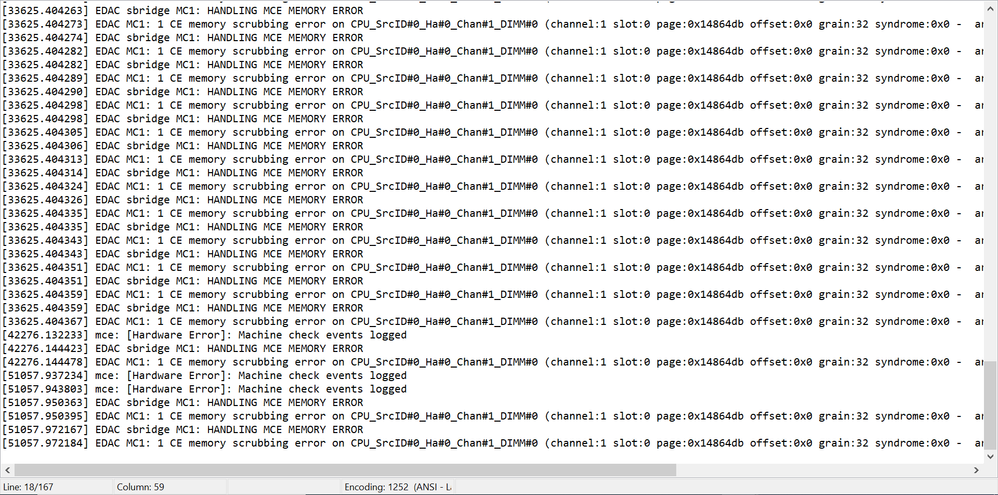 Cisco Employee
Mark as New

Bookmark

Subscribe

Mute

Email to a Friend
If you have EDAC modules enabled in your Linux OS, then you really want to disable/black list those.
They are notorious for not correctly identifying the actual DIMM that's triggering ECCs, and you really want to let the hardware do that (which it won't if you have EDAC active in os).
Then you should be able to see in your SEL log, the DIMM slot this is triggering ECCs.
Kirk...