Highlighted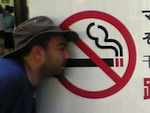 Beginner
Mark as New

Bookmark

Subscribe

Mute

Email to a Friend
Call pickup - I can't make it work in all situations (UC540)
Hi all,
I was hoping to get a bit of guidance about call pickup and how it works. I have two situations that I think Call Pickup is necessary:
1. There is a general number that rings all the phones in the company. There are two meeting room phones that are not in this blast group, because the client doesn't want their meetings interrupted by the ringing phone. That said, if a call comes in and the client hears it, they want to be able to pick up from the meeting room phone.
2. If a DID number rings, people want to pick up their neighbour's phone if the neighbour is not at his desk (companies in this country are really averse to letting calls ring through to voice mail).
To accomplish that I made three separate pickup groups:
1 pickup group that contained the meeting room phones and a cluster of other phones that are close to each other
2 additional pickup groups that are made of groups of desks that are geographically close together
Now, when the general line rings, I can use Pickup Group from the meeting room phones as expected. However, if a direct-dial call comes in to one desk, Pickup Group doesn't work from another desk in the same group. Does Call Pickup not work for DID calls? Or is there some other step that I'm missing?
Thanks,
Drew
Highlighted
Rising star
Mark as New

Bookmark

Subscribe

Mute

Email to a Friend
Hi Drew,
You can try GPickUP and "*" key if the users are in the same group. Also PickUp and the number of the ringing extension.
HTH,
Alex