Options
Mark as New

Mark as Read

Bookmark

Subscribe
on ‎09-23-2022 02:15 PM - edited on ‎09-23-2022 07:19 PM by
Hilda Arteaga

Review the Slides Continue the Discussion Watch the Video
This event had place on Thursday 22nd, September 2022 at 10hrs PDT
Introduction
The session provides information about different options for Webex Monitoring using ThousandEyes. Cisco experts provides an introduction of ThousandEyes and Webex Control Hub, which includes the different varieties and elements needed to accomplish this monitoring process. The event includes live demonstrations and practice examples.
Featured Experts
Featured
Speakers
Yanid Perez is part of the Customer Engineering team of Thousand Eyes. Previously, she collaborated as a support engineer in the Cisco Global Technical Assistance Center (TAC) for Webex Cloud and as a Designated Services Manager for the Collaboration Portfolio. Yanid holds a bachelor's degree in communications and electronics engineering, and DevNet and CCNA certifications.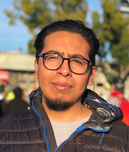 Abraham Avila is a former Webex support engineer and currently is member of the ThousandEyes Critic Incident Center team, specializing in technical escalations and product feedback. He is a Communications and Electronics Engineer and DevNet certified.
You can download the slides of the presentation in PDF format here. Watch the Video here.
Live Questions
Q: Is this free from control hub?

A: For the cloud agents, you need a ThousandEyes account. For the enterprise agents all the Webex orgs have this option, you only need to have a ThousandEyes account and the Webex App 42.7 and later.
Q: Are there plans to add multicast as a test in ThousandEyes?

A: Find the answer at the Ask Me Anything forum of this event. Here.
Q: What kind of packets are generated by AST? Are they TCP/ICMP packets or they RTP packets?

A: ICMP packets for the Webex integration for now.
Q: I have a Webex Video device facing audio/video call quality issues (packet loss/latency) while joining a Webex call or joining a Microsoft Teams call, can we use ThousandEyes to troubleshoot that issue?

A: For Webex video devices we have a feature request to have endpoint agents available, for now we only have available the cloud agents and endpoint agents for windows and mac machines.
Q: Why did ThousandEyes remove thousandeyes.webex.com?

A: Find the answer at the Ask Me Anything forum of this event. Here.
Q: Can Thousand Eyes tool be used to troubleshoot call quality issues with Webex devices?

A: Do you mean VoIP or PSTN? For PSTN it's not possible because the traffic would use the telephony providers' side and the metrics would be available for the telephony providers. For VoIP experience, it is possible by using this monitoring options.
Q: The current offering on internet insights doesn't give the most up to date data for the webex CDN. Is that the same as using the test show in the slides?

A: Find the answer at the Ask Me Anything forum of this event. Here.
Q: For AST, saw the option in TE; however don't see the ability to set alerts for AST

A: That is right, currently there is a feature request to have this available in the future. There is no ETA or warranty it would be applied but this feedback was provided to our developers team already.
Q: Are there any plans to integrate ThousandEyes Endpoint agent into Cisco Secure Client?

A: Find the answer at the Ask Me Anything forum of this event. Here.
Q: Can it pin point on network or which hop/ISP is having issue while doing testing to a Webex site?
A: That is correct, that would be visible in the visualization path of the test results: https://docs.thousandeyes.com/product-documentation/internet-and-wan-monitoring/path-visualization. The visualization path may help you indicating which specific node is having what metrics.
Q: Is the ThousandEyes account free?

A: You can trial ThousandEyes for free for 15 days. Check out this link for more: www.thousandeyes.com/signup
Q: Do partners have NFR business use Thousandeyes?
A: Find the answer at the Ask Me Anything forum of this event. Here.
Related Information