Highlighted
Beginner
Mark as New

Bookmark

Subscribe

Mute

Email to a Friend
2.5 GHZ and 5GHZ Pros and Cons
What are the pros and cons of 2.5 Ghz and 5Ghz spectrum
My customer wants 1240AG and the antenna for those are either 2.5 GHz or 5GHZ and wants to know which spectrum is better for him to use
Regards
Anuj
Highlighted
Hall of Fame Community Legend
Mark as New

Bookmark

Subscribe

Mute

Email to a Friend
2.5 GHZ and 5GHZ Pros and Cons
My customer wants 1240AG and the antenna for those are either 2.5 GHz or 5GHZ and wants to know which spectrum is better for him to use
802.11b is long range, high penetration value but at a cost of low speed, amount of channels anyone can use. The worst side of 802.11b is that some industrial applications, such as hand-held barcode scanners only talk in the low 802.11b data rates.
802.11a is short range, low penetration value and high speed with 12 channels to use. The bad side is that not alot of applications use this bandwidth. In Australia, for example, some expensive laptops only have 802.11b/g/n radios. Only netbooks have 802.11a/b/g/n radios.
You want a good spectrum to use? Use 802.11a. But judging with the fact that you are going to use 1240, then choosing 802.11a is a moot point.
Highlighted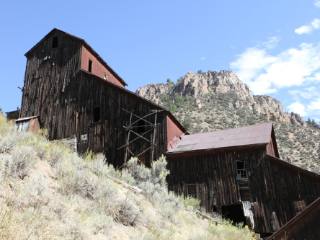 Beginner
Mark as New

Bookmark

Subscribe

Mute

Email to a Friend
2.5 GHZ and 5GHZ Pros and Cons
As said, with 2.4 Ghz you will get much better range. However, the 2.4Ghz band is much more crowded. With 5Ghz, I notice much shorter range...but it works well in indoor office environments with greater AP density.
I have turned away from the 1240 AG access points and have moved towards the newer N APs such as the 1260, 3500, or 3600 series APs. These offer much better range and coverage. For applications that require an external antenna, I use a Terrawave MIMO omni or MIMO pannel antenna designed for these APs. The E (external antenna) models of these APs feature more temperature resillient electronics than the standard internal antenna models.