Beginner
Mark as New

Bookmark

Subscribe

Mute

Email to a Friend
AP541N Cluster VoIP L2 roaming issues
We are running a cluster of currently 3 AP541N to provide a bussiness-wide wireless network for data and voip services. For voip roaming we only need l2 roaming as all APs connect to the same subnet.
We selected this type of AP for it's advertised features of strong voip support and fast voip roaming.
Actually what we get now is:
- call drops (with any voip handset, different brands, different models, i.e. cisco WIP310, unidata wpu-7800) no matter if there is only one AP active or all of them, so not roaming-related, but needs to get fixed
- l2 roaming takes ages (about 7-10 seconds) which is inaccepable as cells have to overlap. Its no fun if you have your desk in the middle of two APs.
Anyway, data service seems to be ok, no interruptions obvious. Roaming on data service won't be an issue as you normally hardly use your notebook while moving around.
Clients authenticate using WPA-PSK/WAP2-PSK.
Is there a guideline for what is needed to make fast l2 roaming and stable voip operation possible on such a setup working. Coldn't find too much information about that.
The handsets (at least unidata) are specified to support fast l2/l3 roaming.
Any advice welcome.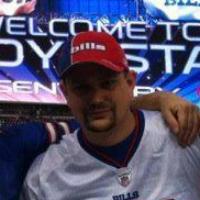 Advisor
Mark as New

Bookmark

Subscribe

Mute

Email to a Friend
is your Voice SSIC both WPA and WPA2 ? Do you have any mapping software that you can use to see the AP coverage? It could be that the overlap isn't enough for a clean roam for the voice call.
as for the WIP 310, if I remember correctly, it's designed for a single AP deployment, i.e. no roaming. the WPU-7800 does show that it should roam fine.
HTH,
Steve
----------------------------------------------------------------------------------------------------------
Please remember to rate helpful posts or to mark the quesiton as answered so that it can be found later.
HTH, Steve ------------------------------------------------------------------------------------------------ Please remember to rate useful posts, and mark questions as answered
Mark as New

Bookmark

Subscribe

Mute

Email to a Friend
The overlapping is at about 40% signal strength which is far from beeing weak IMHO.
The WIP310 we dismissed for other problems, just wanted to mention that these kind of stuff also happens with phones of different manufacturers. btw. wired sip (i.e. polycom) phones work like a charm, just to clarify it's not a sip (asterisk) setup issue.
I assume I miss something in the AP cluster setup to ensure fast l2 roaming without reauthentication (I assume reathentication would always take such a long time). Tried to setup WDS bridge (which was quite a fuzz) but that didn't help either.
Would a setup with a single Wifi controller and multiple LWAPP's be of any advantage here? Is L2 roaming transparent here or would it have to be done by the client as well? What authentication method would be prefered (as WPA-PSK is not what I want for a small-business setup forever). Can EAP be done with a standalone wifi controller or would it always need an authentication backend like a radius server?