Beginner
Mark as New

Bookmark

Subscribe

Mute

Email to a Friend
More dynamic interfaces in the same VLAN
Hi,
I would like to add another interface to my WLC and add it to the group interface to extend my subnets for guest users in anchor controller. Unfortunately when I tried to add another interface in different subnet but in the same VLAN, controller refuse me to create such interface. (warning windows pop up: This VLAN ID has been set on some other interface. Please try again.)
Is there any possibility to do this? Do I really have to add interface in the different VLAN?
Regards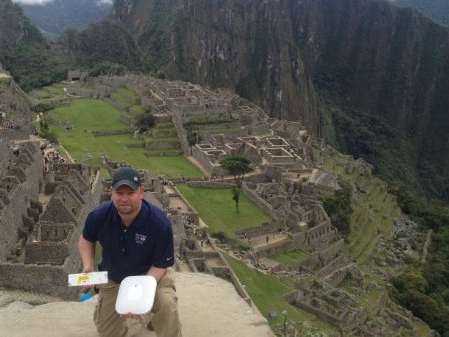 Advisor
Mark as New

Bookmark

Subscribe

Mute

Email to a Friend
Hi,
To expand the vlan you will need to make the original interface on the WLC bigger or add additional vlans and tie them into a interface group.
"Satisfaction does not come from knowing the solution, it comes from knowing why." - Rosalind Franklin
___________________________________________________________

Cisco Employee
Mark as New

Bookmark

Subscribe

Mute

Email to a Friend
Dynamic Interface
Dynamic interfaces, also known as VLAN interfaces, are created by users and designed to be analogous to VLANs for wireless LAN clients. A controller can support up to 512 dynamic interfaces (VLANs). Each dynamic interface is individually configured and allows separate communication streams to exist on any or all of a controller's distribution system ports. Each dynamic interface controls VLANs and other communications between controllers and all other network devices, and each acts as a DHCP relay for wireless clients associated to WLANs mapped to the interface. You can assign dynamic interfaces to distribution system ports, WLANs, the Layer 2 management interface, and the Layer 3 AP-manager interface, and you can map the dynamic interface to a backup port.
You can configure zero, one, or multiple dynamic interfaces on a distribution system port. However, all dynamic interfaces must be on a different VLAN or IP subnet from all other interfaces configured on the port. If the port is untagged, all dynamic interfaces must be on a different IP subnet from any other interface configured on the port.
---
Note
A controller's WLAN dynamic interface and all wireless clients in the WLAN that are local to the controller must have IP addresses in the same subnet.
http://www.cisco.com/c/en/us/td/docs/wireless/controller/7-0/configuration/guide/c70/c70mint.html#pgfId-1117494

VIP Mentor
Mark as New

Bookmark

Subscribe

Mute

Email to a Friend
HI Gunter,
There are only 2 option:
1. Change the subnet mask to /23 to extends it.
2. Create a seperate dynamic interface in different vlan and then add old and new interface to Interface group.
then assign this interface group to your guest wlan.
http://rscciew.wordpress.com/2014/01/22/configure-dynamic-interface-on-wlc/
Regards
Dont forget to rate helpful posts