Highlighted
Beginner
Mark as New

Bookmark

Subscribe

Mute

Email to a Friend
So I work for a school district and am decent at working my way through our cisco phone system. But I have a specific type of search i would like to do if possible.
I am looking to see if there is a way to search for external phone number masks. I have a number that was called out, and I know that phone/ext that it is connected to but I would also like to double check and make sure that number is not listed as the external phone number mask of some other extension. (Hopefully that all made sense)
And secondly I have done this before but cannot remember how I did it. But how to search for who called out to a specific number, like in this schools sometimes kids will dial 911 as pranks or something. And we will need to track down where it came from. So if anyone has any experience with that let me know or point me in another direction, thanks!
Highlighted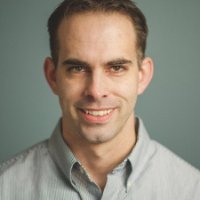 Enthusiast
Mark as New

Bookmark

Subscribe

Mute

Email to a Friend
Highlighted
Beginner
Mark as New

Bookmark

Subscribe

Mute

Email to a Friend
Thanks for that info, i didn't know about the searching par. But the RTMT definitely sounds familiar. I am going to go check on it when I get a chance later!
Highlighted

VIP Rising star
Mark as New

Bookmark

Subscribe

Mute

Email to a Friend
In addition to what Ryan describes, you may login to the CUCM web interface, select "Cisco Unified Servicealbility" from the drop down menu and then go to Tools->CDR Analysis and Reporting.
By selecting CDR->Search there are various ways that you may check the CDR records that you may need. For example you may check "Search by User/Phone Number/SIP Url" and enter the 911 on the search option and specific time range (lets say a month).
Also remember that most likely the maximum period of time that you may store CDR (if you dont save it on an external path) is up to 180 days.
George
Please Rate Posts (by clicking on Star) and/or Mark Solutions as Accepted, when applies