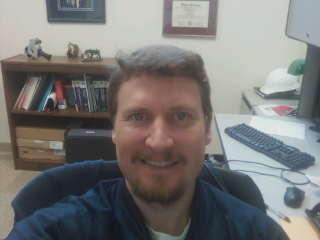 Beginner
Mark as New

Bookmark

Subscribe

Mute

Email to a Friend
After Auto Attendant, call gets lost in translation.
I built a 7941 almost 6 months ago. It is not connected to the Unity server for voice mail. I will call our main number, get the Auto-Attendant (AA) and then I will dial the entension. It will ring the phone. Recently, I have build some phone the same way and when I call and get the AA, I will dial the extension and it is not able to connect to that new phone. It goes back to the main auto attendant. I even copied the phone that works and still it will not work. I have made sure that it is set up as a new user and is associted to a number. Not sure what has changed or what I am missing between 6 months ago and now. One last thing, if I set up voice mail on Unity, it will ring the extension. Once I remove the voice mail, it again, gets lost in translation.
1 ACCEPTED SOLUTION
Hall of Fame Community Legend
Mark as New

Bookmark

Subscribe

Mute

Email to a Friend
Hi Erik,
There are a couple of ways to do this. Have a look at the following on how to set up the Call Handler (lock a key to the Caller System Transfer) in Unity to allow callers to Transfer to non-subscribers;
Setting Up System Transfers
In your organization, you may find that callers want to be able to dial numbers that are not typically listed in directory assistance. For example, subscribers and outsider callers may find it convenient to be able to call Cisco Unity and transfer from the Opening Greeting or another call handler to a lobby extension, conference room extension, or an extension assigned to someone in the organization who is not a Cisco Unity subscriber, such as an employee who is visiting from another site and is using a guest office.
You can route callers to one of two "system transfer" conversations, both of which offer callers the ability to transfer to numbers that are not associated with Cisco Unity subscribers:
You can route callers to either system transfer conversation in several ways, including: Caller System Transfer, This conversation prompts callers to enter the number that they want to transfer to.
By offering a system transfer as a "one-key dialing" option. You can specify either system transfer (on the Caller Input page for any call handler or subscriber greeting) as the action that Cisco Unity performs when a caller presses a particular key during the greeting.
For example, to allow all callers to transfer to a lobby phone, guest office, or a conference room from the Opening Greeting, you could specify that Cisco Unity will offer Caller System Transfers when callers press 3.
Call Management > Call Handlers > Caller Input Page
Action Indicate the action that Cisco Unity performs after a caller presses the corresponding key.
Send Caller To - Cisco Unity sends the call to the destination that you select:
Caller System Transfer - Sends the call to a conversation that allows callers to transfer to a number that they specify. For example, callers may want to dial a lobby or conference room phone that is not associated with a Cisco Unity subscriber. Cisco Unity performs the transfer only when the CS_Default_System_Transfer restriction table permits it.
You could also set up these special clients as Internet Subscribers, which does not require a User License but does allow them to be listed in the directory and to be able to be dialled from the Call Handler. Perhaps the first (working) 7941 Directory Number was set up as an Internet Subscriber :)
Hope this helps!
Rob