Highlighted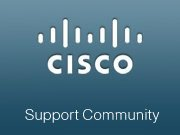 Community Manager
Mark as New

Bookmark

Subscribe

Mute

Email to a Friend
Ask the Experts: Cisco Webex Meeting Server (CWMS) : Install/Configuration and Troubleshooting
Ask your Questions on Cisco Webex Meeting Server (CWMS) : Install, Configuration, and Troubleshooting with Cisco Experts: Amit Sing, Hari Haran S M, and Jyothi V.
Monday, March 16th, 2015 to Friday, March 27th, 2015
Amit Singh is a Technical Leader for Services at the Cisco Technical Assistance Center in Bangalore, India, nine years in TAC. He has more than 10 years of experience in his areas of expertise: wireless, Cisco Unified Communications Manager, multi-services, Cisco Unity, and Cisco Unified Contact Center Express. He has been involved in various escalation requests from India, Singapore, and Australia and is currently working as a technical lead for the Voice team in Bangalore, India. He is a computer science graduate. (CCIE Collaboration # 46042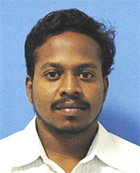 Hari Haran S M is a Customer Support Engineer based out in Bangalore, India. He has total of 7.5 years of which he has worked as a TAC engineer for almost 6 years. He is a graduate in Mathematics and his area of expertise covers Firewall, Catalyst Switches, MeetingPlace and Cisco Webex Meeting Server. He has handled multiple escalations / hot issues and provided on-site support as well. Additionally, he writes scripts in python for automation and creates web pages using HTML5 and CSS3 as a hobby. He is a certified RHCE and pursuing VCP5.

Jyothi V is a TAC Engineer based out of Cisco-TAC Bangalore, India. She has over 5 years of experience in Unified Communications, Collaboration and Conferencing solutions with expertise in Cisco Unified Communications Manager, Multi-services, Meetingplace and Cisco Webex Meetings Server. She has worked on multiple critical and hot issues and also had on-site engagements. She graduated as an Electronics and Communications engineer. She holds a CCNP Voice along with industry certifications RHCE and VCP5.
Find other https://supportforums.cisco.com/expert-corner/knowledge-sharing.
**Ratings Encourage Participation! **
Please be sure to rate the Answers to Questions
2 ACCEPTED SOLUTIONS
Highlighted
Mark as New

Bookmark

Subscribe

Mute

Email to a Friend
Hi Marcelo,
Please find the answers to your questions below:
1) The real-time collaboration tools and features in CWMS are mostly same as that in Cloud WebEx. However, CWMS has features like behind-the-firewall design, advanced administration and high-availability.
2) There have been many new and changed features with every release of CWMS (1.0, 1.5, 2.0 and 2.5). You can find the details of the same documented in the release notes here:
http://www.cisco.com/c/en/us/support/conferencing/webex-meetings-server/products-release-notes-list.html
3) In order to get the migration licenses for CWMS from MP, you will need to contact the Cisco Licensing team. They will be able to validate the contract and provide migration licenses.
4) Document to configure CUCM for CWMS: http://www.cisco.com/c/en/us/td/docs/collaboration/CWMS/b_planningGuide/b_planningGuide_chapter_0101.html
Document to configure audio on CWMS: http://www.cisco.com/c/en/us/td/docs/collaboration/CWMS/2_0/Administration_Guide/Administration_Guide_chapter_01111.html#task_4A38FDE60C9C4A56946C0B288B469900
5) There are no configuration changes documented to support CMR.
6) We work on a wide range of issues with CMWS like installation/configuration/upgrade issues, database replication issues, audio quality and so on. Its hard to specifically point the #1 case.
Please let me know if any further questions.
Thanks,
Jyothi
Highlighted
Beginner
Mark as New

Bookmark

Subscribe

Mute

Email to a Friend
We have created the following videos for CWMS Installation, deployment and configuration. Please watch them and post your questions below.
In this video, we talk about the system requirements for CWMS OVA installation and also the step-by-step procedure to create a CWMS virtual machine.
In this video, you will see a step-by-step procedure for deploying the CWMS system manually.
In this video, you will see how to install, deploy and configure a high-availbility system for your CWMS.
In this video we will discuss in detail about managing users in CWMS. This includes configuring local accounts and enabling LDAP integration.
CWMS Mail Server and Storage Configuration
In this video, we explain about editing mail server configuration and adding NFS storage.
CWMS Certificate Configuration
In this video, we discuss about installing certificates in CWMS and also discuss about how to bundle the certificates.
Thanks