Highlighted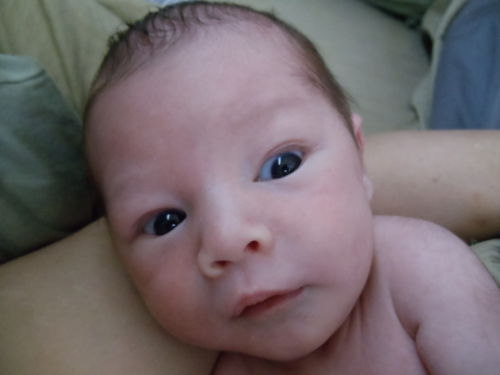 Beginner
Mark as New

Bookmark

Subscribe

Mute

Email to a Friend
We're upgrading our network infrastructure. We're currently on a Catalyst 6509 core with 3560's as distribution and access. We're currently running CUCM 10.5. Our phones are primarily 7940's running SCCP.
We're moving to a Catalyst 6807 with 6800ia FEXes. We'll be replacing the majority of our deskset phones with the Jabber client and Jabra headsets.
Our current QoS is configured using the 'mls qos' commands and policy-maps in our switches. Someone told me in passing that QoS for Cisco Unified Communications is simplified through "medianet". So the advice I'm looking for...is "medianet" the way we want to go? Or is the 'mls qos' and policy-maps still the way to go? Or is there another preferred option?
Also would be interested in any documentation on best-practices for QoS with CUCM, Unity, WebEx, UCCX, etc.
Thanks,
-Mike
1 ACCEPTED SOLUTION
Highlighted

Advocate
Mark as New

Bookmark

Subscribe

Mute

Email to a Friend
Hi
+5 for yosh , just keep in your mind the following medianet technology is used especially for Real time applications as video endpoints when you have a switch which connected to many applications as " voice , data , video ,wireless" different types of traffic . In this we d classification for the traffic , here below a good example for mdianet configuration
http://www.cisco.com/c/en/us/td/docs/solutions/Enterprise/Video/qoscampuscat3xxxaag.html
Cisco medianet is specially for video conference endpoints and can be used for IP phone , jabber , telepresence used for the below:-
Autoconfiguration: Facilitates the deployment of video endpoints and reduces the ongoing operational costs of managing moves, adds, and changes.After you connect to the switch by "camera , DMP , IP Pone , jabber" it will get automatically VLAN , QOS , location information and security .
Media Monitoring: Enhances visibility into the network. It helps accelerate troubleshooting, and assess and measure the impact of video, voice, and data applications in the network.
•Media Awareness: Helps the network to become application and rich-media context aware end to end. The network works together with the video endpoints and applications for optimal QoE for end-users and improved visibility for IT.
I used medianet configuration on my cisco switches for my cisco DMPs " digital media players" and this medianet allow me to get the above benfits. Just you have to check the version of your IOS if it is support medianet configuration or not. for configuration , please find the below
http://www.cisco.com/c/en/us/td/docs/solutions/Enterprise/Video/Medianet_Ref_Gd/medianet_ref_gd/chap7.html
http://www.cisco.com/web/learning/le31/le46/cln/learning_module/autoconfiguration/index.html
Thanks
please rate all useful information