Beginner
Mark as New

Bookmark

Subscribe

Mute

Email to a Friend
Call History not being saved
Hi,
I have a client experiencing issues with their Call History not being saved on their phones. It works for around 3 weeks then it stops saving the call history, they can resolve the issue by clearing the trust list but the issue just reappears after 3 weeks. They are running CUCM V8.6.(2a), the phones are
7941 handsets on SCCP41.9-2-1Sfirmware. We have tried a different firmware version but this made no difference. This is not affecting all users but the list is growing.
Has anyone seen this issue before, any help would be great.
Regards
Neil

Rising star
Mark as New

Bookmark

Subscribe

Mute

Email to a Friend
Hi neilo,
Call history is not saved on their phone, it saved on CUCM and phone need to access the information to be displayed. Try making a default factory to the phone and use the last firmware available for CUCM8.6
Regards.
_____________________________
MDGDP, CCNA, CCNA Voice certified
__________________________________________________
Please remember to rate useful posts clicking on the stars below.
LinkedIn Profile: do.linkedin.com/in/leosalcie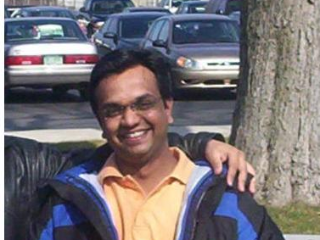 Collaborator
Mark as New

Bookmark

Subscribe

Mute

Email to a Friend
Neil,
1. The call history of a phone is saved on his own internal memory, in this case this feature
of the devices are enable by default and you can check the call history in the following
link:
http://www.cisco.com/en/US/docs/voice_ip_comm/cucme/ip_phones/8941_45/english/user/guide/b_8941_45_ug_release9_0_chapter_01.html#t_viewcallhistory
2. But if you are looking for something like below..
Example : Most Cisco phones when you start to dial, will display recently dialed numbers that start with the same digits you've entered.
So if I dial "9416" it will show me a list of recently dialed numbers like:
9416266xxxx
9416293yyyy
9416299zzzz
Then firmware version of 9.3.1 was supposed to fix this issue. Could you upgrade the phone firmware either to 9.3.1 or latest & see if it fixes ?
GP.
Pls rate the post if it helps !!
Beginner
Mark as New

Bookmark

Subscribe

Mute

Email to a Friend
Hi,
Many thanks for the advice and information.
I've applied this firmware, carried out a reboot and a factory reset but this has made no difference, calls are not being saved. Is there something I'm missing?
Regards
Neil