Highlighted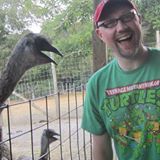 Beginner
Mark as New

Bookmark

Subscribe

Mute

Email to a Friend
Call Manager 8.6.2 - Route incoming call to Unity Call Handler first?
Hello all,
I have an existing directory number, with a DID attached. Right now that call rings through to every phone that has that extension programmed into it as it should.
I want these calls to be answered instead by a Call Handler in my Cisco Unity environment first - and then give the caller the option to go to the programmed extension. I am having a hard time wrapping my head around how this will work. Changing the DID number is not really an option. And it seems that if I forward these calls to voicemail --- when users try to use the option to ring these phones, it will loop straight back to Unity.

Can someone give me a clue on how I should be routing these calls?
Thanks,
-Steve Ballantyne
Highlighted
Hall of Fame Community Legend
Mark as New

Bookmark

Subscribe

Mute

Email to a Friend
Hi Steve,
We have many of these type of setups
You'll need to remove the DID from the actual phones and replace it
with a new number on the same phones.
Then create a CTI-RP on CUCM with the DID number, use the Forward-All
to voicemail to get the calls over to Unity/Unity Connection. Have the Call
Handler route the calls back to the newly created "shared" line after the message is played.
So, let's say the DID on all the phones is 5555. Remove 5555 from the phones
and replace with a new number like 2222 (does not need to be DID). Create 5555
as a CTI-RP and route to Unity/Unity Connection, create Call handler as 5555
and route calls to 2222 as required.
Cheers!
Rob
"Celebration it's around us, every nations, all around us.
Singin' forever young, singin' songs underneath that sun" - K'naan