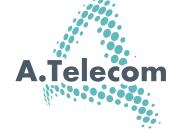 Beginner
Mark as New

Bookmark

Subscribe

Mute

Email to a Friend
Hi guys,
I'm with a problem, I can't call to specific number: +55 11 49505070 (From Brazil), but just of a specific locale (My enterprise). However, any other locale I can call to number.
I made several test with the telephone service provider, but they did tests and said that the "outside" is ok.
Below is the beginning of the log with the problem:
Oct 25 16:21:07.266: //-1/xxxxxxxxxxxx/SIP/Msg/ccsipDisplayMsg:
Received:
CANCEL sip:049505070@10.70.64.103:5060 SIP/2.0
Via: SIP/2.0/UDP 10.70.115.7:5060;branch=z9hG4bK182dcdc16620cbd
From: "Guilherme Saccomani" <sip:1149356018@10.70.115.7>;tag=468724820~7bbf4384-6963-497e-a741-183f9597fb99-64203507
To: <sip:049505070@10.70.64.103>
Date: Tue, 25 Oct 2016 16:20:56 GMT
Call-ID: 8d6980-80f18668-a026ee-773460a@10.70.115.7
CSeq: 101 CANCEL
Max-Forwards: 70
Content-Length: 0
Note: Only this phone has this problem: "CSeq: 101 CANCEL"
This type of problem has happened to you? Please, help me!
The complete log was attached.
Best Regards,
Tássio Duarte
A.Telecom
Highlighted
Beginner
Mark as New

Bookmark

Subscribe

Mute

Email to a Friend
A. Telecom,
Cancel is a sip method seen when call signalling is abruptly ended before processing 200 ok method by a user agent.
Over here, can you please share below details so that problem can be diagnosed:
a)- What is the call flow?
b)- Is the phone registered on cucm or cme ?
c)- Has it ever worked in past? if yes, then is there any changes made in network?
d)- Share 'show tech' output from router.
e)- Share output of 'debug ccsip messages' along with 'debug voice ccapi inout'
Regards,
Kunal