Highlighted
Beginner
Mark as New

Bookmark

Subscribe

Mute

Email to a Friend
Unity Web Inbox Login issue
This is a LDAP enabled system and I have checked the LDAP and it appears to be syncing correctly.
I have to use the locally defined administrator account to login.
This was working, however, I am currently unable to login to my Inbox or the Cisco Unity Connection Administration page with my AD username and password.
I can use the dial into vm and it works with the pin but prefer the web Inbox.
Has Anyone had this happen to them?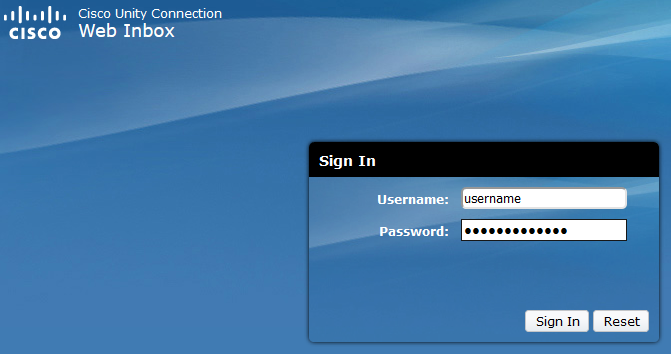 When i try i get this: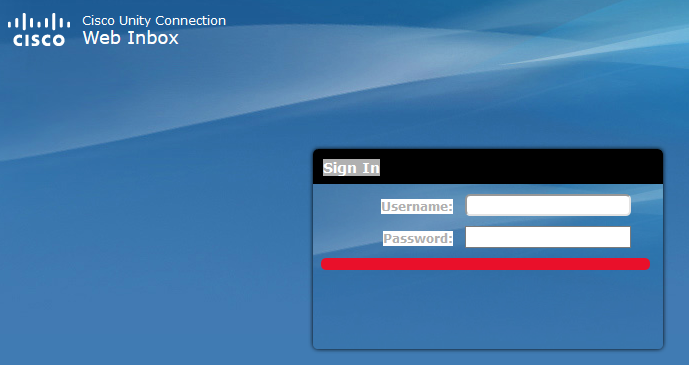 2 ACCEPTED SOLUTIONS
Highlighted
Hall of Fame Cisco Employee
Mark as New

Bookmark

Subscribe

Mute

Email to a Friend
Make sure users are enabled for web inbox, that they show correctly synced to LDAP and that the LDAP sync/authentication is correct, and that the user/pwd are correct, the user might also be locked directly in LDAP.
If no avail, you can get a sniffer to see what is sent to LDAP and what LDAP replies.
HTH

java

if this helps, please rate
Highlighted
Collaborator
Mark as New

Bookmark

Subscribe

Mute

Email to a Friend
LDAP Integration has two components: LDAP Synchronization (creates the user accounts) and LDAP Authentication (authentication via LDAP rather than via local database).
You have configured LDAP Synchronization and created user accounts successfully. In order for users to use their LDAP credentials to log into the Unity Connection GUI (Web Inbox or admin) you would also need to configure LDAP Authentication, which is a separate step. If you have not yet configured LDAP Authentication, then whatever "Web Password" is configured in Unity Connection itself is the password they would use to log into Web Inbox.
As for enabling users for Web Inbox, this is part of "Class of Service" in Unity Connection. CoS in UConn determines which features (especially licensed features) a user has access to. So, for any user that you would like to have use the Web Inbox you would need to look at which CoS they have assigned to their account and ensure that it has "Allow Users to Use the Web Inbox and RSS Feeds" checkbox checked.
HTH. Let us know if you have more questions.
Maren