LMS 4.1 messing with fault counters
Options
Mark as New

Bookmark

Subscribe

Mute
‎02-14-2012 06:36 AM
I'm wondering if other people are seeing this and perhaps have had an adequate response from cisco.
I regulary find the the numbers displayed don't match the reality, and now I have the most stunning example so far.
I have a customer who doesn't use fault management, so the 'module' is disabled. I can't prevent LMS from starting the services and the processes, but since this is a pretty beefy server I don't mind that much.
After a week the customer asked me why there was a positive number in the alarm counters and if I would be so kind to now correctly disable the fault management. So I checked again the management functions
Then I wondered if there still devices in the RPS files that somehow did not get deleted.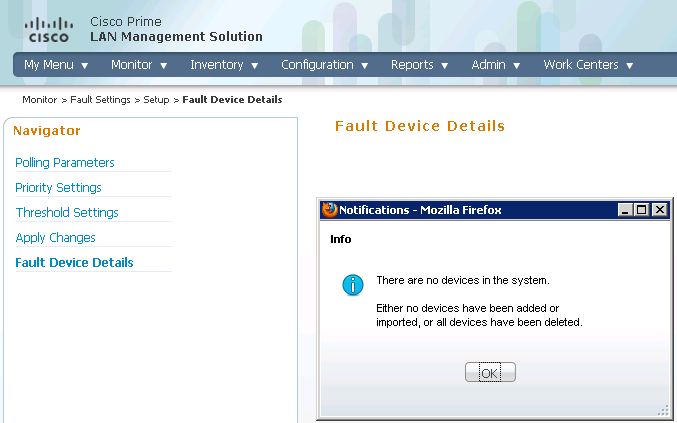 The counter then showed 13 informational alarms. I deleted the .rps files and did a dbrestoreorig on the DFM databases. Problem solved... well, for about 2 weeks.
Today I checked again to find I have again 2 critical alarms
How does LMS do this? Should I try to disable fault management services to prevent this?
Cheers,
Michel