Beginner
Mark as New

Bookmark

Subscribe

Mute

Email to a Friend
DMM / SnS and Defining Filters
When defining filters in your DMM for importing users from your Active Directory, is there a way for you place those users in specific Show and Share Rolls (Publisher / Author)? This may be a scripting thing from the SnS side but I have not found this process.
Here is an example of a current DMM import that does not place the users in to any rolls, but does get them in to a DMM group. I would like to assige that group Show and Share Publisher and / or Author rolls.
(&(objectclass=user)(memberof=CN=MVTC,OU=Cisco,OU=Groups,DC=domain,DC=wfu,DC=net))
2 ACCEPTED SOLUTIONS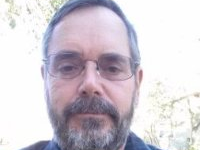 Contributor
Mark as New

Bookmark

Subscribe

Mute

Email to a Friend
I agree this would be nice but there is no way to automatically assign roles to a group of users. Have users in groups does make it easier to manually assign roles though.

Advocate
Mark as New

Bookmark

Subscribe

Mute

Email to a Friend
Hi
If you understand LDAP integration correctly , so you do not have any issues to import users to your SNS. For roles Authors or Publisher , please find the below steps
Administration mode - manage - user rules - search by username & group & filter . Then apply the rule.
Thank you
please rate all useful information